Dealing with traffic problems
Scaling up Carbuster's site from 100,000 users to 100 million hits a day meant seriously souping up its specs When...
Scaling up Carbuster's site from 100,000 users to 100 million hits a day meant seriously souping up its specs When Carbusters.com was first launched in November last year, it was only intended for about 100,000 users, writes Roisin Woolnough



Developed for members of the UK Consumer Association in conjunction with the Great British Car Rip-off campaign against inflated UK car prices, the site enables members to search for and order imported cars online. Shortly after its launch, however, it was decided to open the site up to the general public as well. Obviously, this meant the site specifications had to change.

Originally, the site was built on a medium specification Windows NT 4 machine - a Compaq Proliant 500MHz with 128Mbytes of Ram. However, this would have been nowhere near enough capacity for the 100 million-plus hits the site now receives each day.

Download this free guide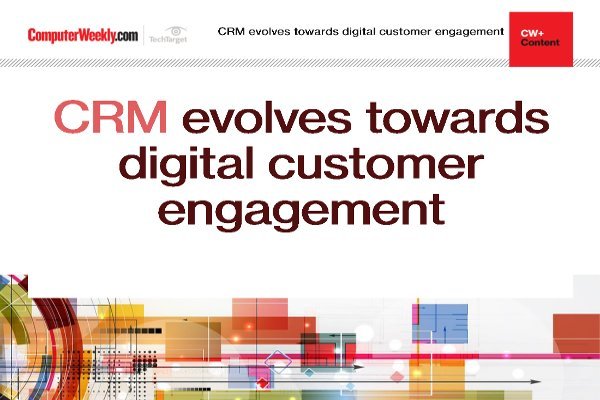 Enhancing digital customer engagement with CRM
Learn about customer relationship management has evolved towards engaging with customers through every channel, with digital at the forefront.
By submitting your personal information, you agree that TechTarget and its partners may contact you regarding relevant content, products and special offers.
You also agree that your personal information may be transferred and processed in the United States, and that you have read and agree to the Terms of Use and the Privacy Policy.
Cormac Murphy, developer at Intuitiv Internet Services, the Web development company behind the site, explains what changes they made in order to cope with the increase in traffic: "It was decided to run the site on a greatly beefed up server, with both a mirror and a hot-swappable back-up server for resilience," says Murphy.
"The primary server is running Microsoft Windows 2000 server with Internet Information Server (IIS) 5. Windows 2000 was billed as providing significant benefits over NT 4 in terms of reliability and scalability. There was a little bit of a risk using it because it's such a new platform, but it has paid off."
Murphy believes in developing systems that are totally integrated and the database runs on another Microsoft product, SQL Server 7. SQL was used to house information on car importers, prices and availability. IIS and Active Server Pages (ASP) were used to deal with search queries and process online forms in tandem with the SQL database. The Common Gateway Interface (CGI) was all done using ASP.
When Intuitiv switched to Windows 2000, Murphy simply migrated the already existing carbusters.com infrastructure, transferring SQL and the IIS 5 systems across from the original NT Server 4 platform.
Another advantage to using Windows 2000, according to Murphy, is that it has made hosting and maintaining the site easier because he has taken advantage of various tools to monitor site traffic and server performance. "We will be able to pre-empt any future problems before they arise," he says.
It took just over three months to build the original site - with development work starting in August 1999 - and a further three months to make the site live to the wider audience.
Curriculum vitae
Name: Cormac Murphy
Job title: developer
Age: 34
Qualifications: BSc in computer science
IT skills: Windows NT and 2000, Microsoft Sequel Server, Red Hat Linux, IIS, Apache Server, ASP, Perl-CGI, Visual Interdev, Photoshop, Dreamweaver
Hobbies: squash, swimming, diving
Favourite pub: Litten Tree, High Wycombe
Favourite book: Moby Dick by Herman Melville
Favourite film: Good Will Hunting
Murphy on Murphy: can do attitude
Read more on Business applications