Databases to boost WAP services
Attachmate is attempting to boost WAP fortunes among business users as the wireless technology struggles to live up to...
Attachmate is attempting to boost WAP fortunes among business users as the wireless technology struggles to live up to expectations in the consumer market.



The legacy specialist has struck a deal with Nokia to connect WAP phones to mainframe databases to constantly update business users with customer information.

Nokia Internet Communications global and strategic accounts manager, Keith Yaxley, admitted WAP applications were limited and it would not be hyping up its potential in the way it had done in the consumer market.

Download this free guide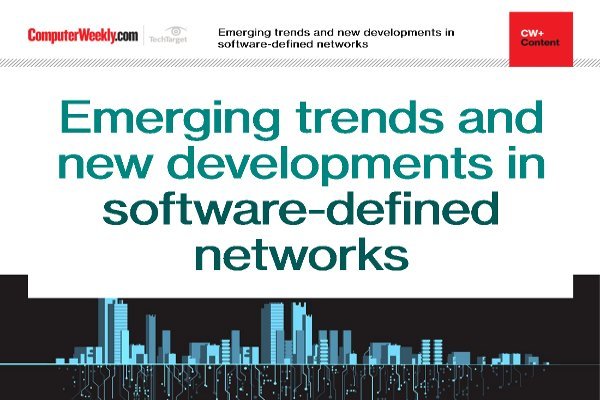 The latest developments and trends in SDN
Join us as we sit down with a number of senior IT managers from multi-national enterprises to discuss the latest trends in the world of software-defined networks.
By submitting your personal information, you agree that TechTarget and its partners may contact you regarding relevant content, products and special offers.
You also agree that your personal information may be transferred and processed in the United States, and that you have read and agree to the Terms of Use and the Privacy Policy.
"People were expecting a PlayStation and got a ping-pong table," Yaxley commented on the hype surrounding WAP compared to the reality. Since the launch of technology at the beginning of the year, vendors have been promising a brave new world of mobile Internet access but have only managed to download limited content services to phones.
WAP has also been dogged by a lack of phone sets because of shortages in the chip market. Attachmate business development manager, Jon Newlyn, said its WAPFrame service was a move away from the traditional PC terminal emulation business and it would appoint additional resellers as a consequence.
"WAP has been misunderstood in the consumer market and I don't think it is ready," Newlyn said, claiming the product would fit better in the corporate space. Easy IP will remain a distributor for the product but has struck a deal with Vodaphone's corporate reseller arm and mobile wireless reseller Fast Forward to promote the products.
Newlyn conceded it was a pioneering market and resellers would have to be imaginative to identify target markets for the business sector, although niche sectors had already been found. He pointed to mobile workers previously using laptops with remote connections to download daily customer information who were now in a position to replace it with a single WAP phone which was able to update data as it was required.
Read more on Wireless networking