DPM's diary: 12 December 2006
Weekly round up of events at Bodcaster City Council
Monday
With our offices sharing a substation with the inner-city sink estate across the road, December brings a new hazard. It happens each day between 4pm and 5.30pm when they turn on their wretched Christmas illuminations. Each year the drain on power gets greater and the current strength declines markedly.

Download this free guide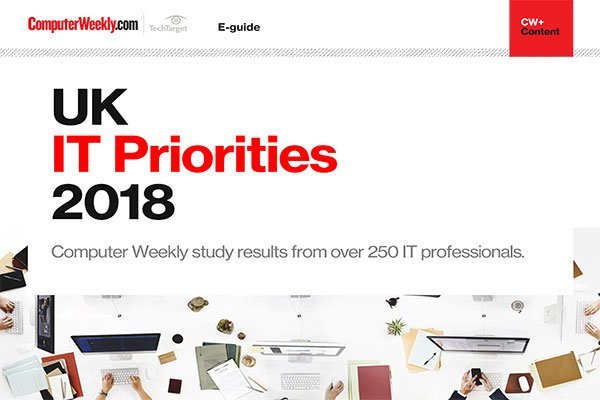 UK IT Priorities 2018 survey results
Download this e-guide to discover the results of our 2018 UK IT Priorities survey, where IT leaders shared with us what they are going to be investing in over the coming 12 months.
By submitting your personal information, you agree that TechTarget and its partners may contact you regarding relevant content, products and special offers.
You also agree that your personal information may be transferred and processed in the United States, and that you have read and agree to the Terms of Use and the Privacy Policy.
In some circumstances (for example when lighting-up time coincides with the commercial break at the end of Cash in the Attic) a huge, sudden surge in demand can trip out the substation and plunge us all - parachuting Santas, flatulent reindeer and copulating elves included - into darkness.
Last week this happened three days out of five. While the computer suite back-up generators kick in to save the file store, all hell breaks loose with the various bits of comms kit scattered all over our buildings. It generally takes half a day to fully recover from each power outage. So Dave's techies are run ragged and feeling distinctly less than Christmasy.
Tuesday
Dave has discovered that if we pay them a penny a light bulb, we can employ the local year 8 Mafia to solve the problem for us. So far we have taken delivery of 50,000 bulbs and paid out £500. Money well spent. No catastrophic power failures this week and the message AP IS EVER ON beams out across a thousand frontages.
Wednesday
Bad news. The year 9 Mafia broke into our store overnight and have been selling the bulbs back to the local illuminati at 5p each. Lights are re-kindled and, sure enough, the evening switch-on blows the substation once again.
Thursday
In the escalating lights war the year 10 kids are our last hope. Beyond that age on this estate we can't safely work with them. They become old enough then to be dealing in rather more than light bulbs and tend to carry hand guns. Dave wanted to arm the year 10s with grapeshot-firing blunder-busses. Perfectly legal, he claimed, if we use antique muzzle-loading flint locks.
The museum curator owes us a favour - we have declined to show his wife the photos from our Christmas party last year. But I vetoed the idea - far too dangerous. If any of the pieces got broken they would cost a fortune to replace.
Friday
While the air rifles we supplied to the year 10 mob are less effective than grapeshot, they are keeping the bulbs down just enough. Moreover, as one chav put it when we handed him his gun, "this way is proper sporting".
Missed an instalment of the DPM's adventures? Catch up online at:
www.computerweekly.com/dpmdiary
Read more on Data centre hardware