City ITers face hard choices after bleak start to the year
Staff and contractors have been laid off as the downturn bites hard into City IT budgets. But the outlook for IT jobs in the...

Download this free guide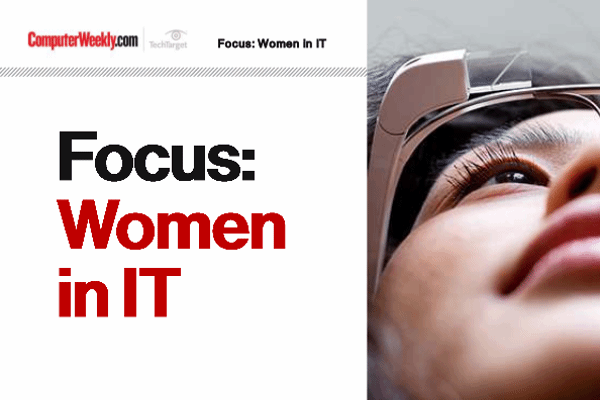 Shifting the landscape of gender and diversity
The number of women in tech in Europe is an average of 16%. This guide offers a collection of articles highlighting some of the prominent issues surrounding increasing the number of women in the IT industry.

By submitting your personal information, you agree that TechTarget and its partners may contact you regarding relevant content, products and special offers.

You also agree that your personal information may be transferred and processed in the United States, and that you have read and agree to the Terms of Use and the Privacy Policy.

Staff and contractors have been laid off as the downturn bites hard into City IT budgets. But the outlook for IT jobs in the financial sector is not all gloom and doom.



Just when you think things cannot get any worse - they do. Faced with the sharp downturn in the economy City firms have moved quickly to cut costs, including IT budgets. Contractors and full-time IT professionals have been among the casualties.

News last week that Zurich Financial Services is to axe more than one third of its IT employees will deepen the January blues for IT staff who have found themselves unexpectedly out of a job.

With many City firms imposing a freeze on new appointments where should IT professionals look? Is it worth sticking with the financial sector, or is it time to make the leap to another area, for instance, the public sector? And if your redundancy pay-off is dwindling fast is it worth chancing your arm as a contractor?

Although the market is grim - and not likely to improve for at least the next six months - a few sectors are still recruiting IT professionals with the right skills. These include the public sector, outsourcing suppliers and companies based overseas, such as in South Africa.

Recruitment experts believe the current downturn has hit the IT market harder than previous recessions. "It was just continual job losses last year with companies putting off IT projects and laying people off after the collapse of the dotcom bubble," said Roy O'Brien, business development director for Plexian, the IT recruitment consultancy.

"We have seen reductions across banks and financial services. I think it has been worse this time because it has been more focused. More people are employed in IT compared to the early 1990s," he said.

No one knows when the market will pick up again but many experts believe that there will be an upturn in the second half of this year.

At present your job prospects depend heavily on your work history and breadth of skills. An IT professional who has only ever worked on pension funds and treasury projects, for instance, will have limited transferable skills.

However, if you have experience in Java programming those skills are more marketable. People with Java skills can work in a bank or a petrochemical company, said O'Brien, adding, "They can work almost anywhere."

The skills that are most in demand - and set to remain so - range from bread-and-butter integration skills to experience in handling customer relationship management (CRM) software.

In the short term, the prospects of landing another job in a City firm's IT department are not good. Budgets are tight and until company directors see definite signs that the economy is picking up they will be reluctant to take on full-time staff.

Option two is to go freelance and become a contractor, moving from one company and IT project to another. This could be a short-term solution, while looking for an in-house job or new career.

However, the contractor market is not looking good at the moment. An unwritten rule of business is that when times are hard the contractors are the first to be let go, rather than full-time IT staff.

Last year, for instance, Citibank laid off 10% of its London contractors working in corporate and investment banking. It said the belt-tightening was being driven by its US parent company Citigroup.

But in some areas outside the Square Mile, the IT recruitment market is looking more promising. The public sector is the most obvious example. Local authorities are rushing to get services online, and the Government is investing hundreds of millions of pounds into modernising the National Health Service's IT systems. New projects are springing up all the time.

Software giants, including Microsoft, are expanding their business with the health service, and there are also specialist health service IT suppliers, such as Torex and Isoft.

With the growing number of large public sector projects this could be an ideal time to board the gravy train. But a career move from the vibrant financial sector could present an unwelcome culture shock for IT staff, some analysts have warned. According to Gartner, organisations in the financial and public sectors normally approach IT in totally different ways.

Gartner suggests that business approach can be divided into three broad categories: type A organisations are happy to take risks and accept losses when it comes to technology; type C is extremely risk averse and reluctant to push back the boundaries of technology; while type B falls somewhere in the middle.

Whereas the financial sector typifies type A organisations, most public sector employers fall into the opposite, type C risk averse category. "People who have been working in the finance sector may find it very frustrating to find themselves caught in the [public sector's] cultural environment," said Simon Mingay, research director at Gartner. "They may not feel comfortable there."

Elsewhere the outsourcing market is still showing robust growth, as companies hand over services to suppliers in a bid to reduce costs.

Despite this, however, many of the Big Five consultancies have cut headcounts recently so recruitment opportunities will be limited.

Large IT projects with consultants are also regularly axed by the corporate IT user, putting consultants' jobs further at risk. Recent multimillion-pound examples of this include deals between Energis and KPMG Consulting and CGNU and IBM Global Services.

The other career option is to look for work overseas. Firms in Europe are taking on UK IT staff, according to recruitment experts, while the South African IT market is booming.

Wherever you look for work take care not to over-emphasise your technical expertise at the expense of your business knowledge. "A general commercial awareness is a bonus," said Heather Small, an analyst at consultancy Ovum Holway. "IT staff need to adopt the same [language] that companies use when trying to win new business. You don't just talk about having C++ skills you talk about the business benefits the application can provide."

The job market for IT staff in the City is unmistakably grim at the moment - even the most wide-eyed optimist would not dispute that. But there are still interesting and challenging IT jobs about if you are willing to be flexible.

How to survive the employment downturn

Don't panic. Although many firms in the City have frozen recruitment this will not be the case if the economy picks up again. Companies still need IT staff with the right skills



Work as a contractor could help to pay the mortgage while you look for a full-time job within a company's IT department. You may also like the freedom of contract work



Consider a sector outside the finance world. The public sector IT market, for instance, is booming. Although this will mean a big change in culture, government IT projects are becoming increasingly high-profile



Learn skills that are in demand. If your experience has been restricted to a niche market, then think about a crash course in Java programming or CRM. Stress your understanding of the business benefits of IT, ideally through projects you have worked on



Go overseas. South Africa is currently crying out for suitably qualified IT professionals, according to recruitment experts.
Read more on IT jobs and recruitment