Chief data and digital officers rise to threaten the CIO
Just as the most senior IT executive finally proves their worth, a new evangelist tries to take credit for all-things-digital: the CDO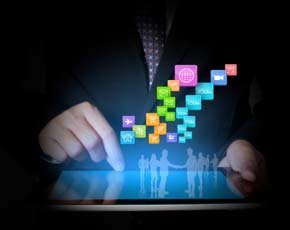 Pity the chief information officer. Just as the most senior IT executive finally proves his or her worth to the business, a new evangelist turns up in the boardroom and tries to take credit for all things digital.

Download this free guide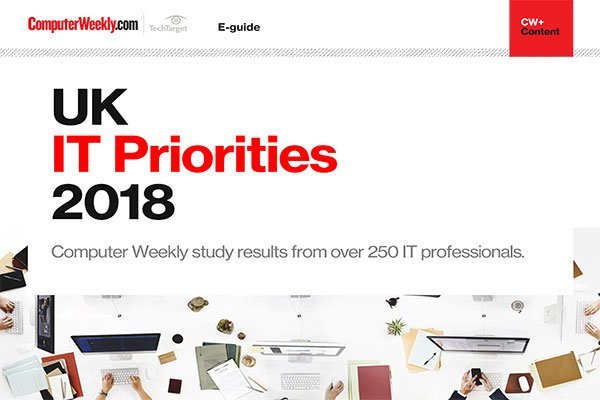 UK IT Priorities 2018 survey results
Download this e-guide to discover the results of our 2018 UK IT Priorities survey, where IT leaders shared with us what they are going to be investing in over the coming 12 months.
By submitting your personal information, you agree that TechTarget and its partners may contact you regarding relevant content, products and special offers.
You also agree that your personal information may be transferred and processed in the United States, and that you have read and agree to the Terms of Use and the Privacy Policy.
It's a familiar and rather depressing tale for CIOs. Unlike some of their other C-suite peers, IT leaders seem to spend a disproportionate amount of time navel gazing and questioning their own self worth.
It would be anathema for a finance or sales director to debate their value to the business. The same is true for some of the other more service-oriented executive roles, such as an operations or HR director. So, why is self-doubt so prevalent among CIOs?
Unlike other C-suite executives, the CIO is relatively new to the upper echelons of business. The role has only been prominent for, at best, 25 years. During that time, the use of technology within organisations has waxed and waned in line with broader macro-economic trends.
Today, IT is accepted as the underlying infrastructure upon which most organisations run. This central position should ensure the centrality of the CIO role. Yet the combined forces of consumerisation and the decentralisation of IT knowledge means the IT leader is less certain of his or her future than ever before.
Part of this insecurity involves the emergence of the chief digital officer (CDO). The CDO position has become one of the most talked about roles in modern business. CDOs, so the theory goes, are charged with overseeing the organisational transformation from analogue to digital business.
Can a great CIO make the CDO role an irrelevance?
It might have been anticipated that the CIO's knowledge and experience of IT implementations would make them well suited for this digital role. However, some of the predictions for the rise of the CDO can make alarming reading for traditional IT leaders.
Researcher IDC suggests as many as 60% of CIOs in global organisations will be supplanted by CDOs for the delivery of IT-enabled products and digital services by 2020. Gartner, meanwhile, predicts 25% of large global organisations will have appointed CDOs as early as next year.
More on the chief data officer and chief digital officer
The rise of the CDO should spell trouble for CIOs. Yet some technology chiefs are unconvinced. Take Omid Shiraji, CIO at Working Links, who says talk of the chief digital officer role is just the latest in a long line of media-hyped trends affecting the use of IT in the business.
"It's all bluff and blush," he says. "If you're a capable CIO, you should already be fulfilling the skills of a CDO. You should be looking at how you can grow the brand and its business through digital technology."
Forrester, unlike IDC and Gartner, also questions the likely impact of the CDO role. The researcher says organisations should avoid adding another chief to the boardroom and instead suggests 2015 will be the year that great CIOs prove the CDO role is unnecessary.
The crucial role of digital and data has been hammered into the awareness of business executives.

Mike Williamsi2O
"Personally, I don't think there's any need for the title to exist," agrees Shiraji. "CIOs should still be important but their mindset should be digitally focused." It is a concentration that, once again, chimes with Forrester, which suggests not all CIOs are up to fulfilling the demands of the CDO role.
The researcher suggests businesses will replace IT leaders who fail to meet the demanding digital criteria during 2015. For Shiraji, who classes himself as a next-generation CIO, managing the digital opportunity comes as second nature.
"I'm always thinking of what our organisation should be doing next and how we can use technology and information to push into new markets," he says. "Isn't that the role of a CDO?"
Great people, not job titles, are what really matter
Evidence from the leading edge of IT leadership would suggest Shiraji's summation is spot on. Take Jim Anning, for example, who is head of data and analytics at British Gas Connected Homes, a specialist unit that has been set up to investigate the use of smart technology.
The Connected Homes team is looking at a number of key areas, including smart meter technology and attempts to give consumers more granular detail about their energy use. Anning recognises the importance of hyped digital areas, such as big data, the internet of things and wearable technology.
Yet he also says job titles are irrelevant to the process of digitally enabled delivery. "I took this role 18 months ago and, as an organisation, we get to experiment and prove the value of our work. I love what I do and the title isn't the key," says Anning.
Other IT leaders concur. Mike Williams is software and IT director at water management specialist i2O, a firm that creates solutions to the problem of leakage in global water distribution systems. The company is a heavy user of Apache Cassandra's open-source database technology and he expects other firms will recognise the importance of digital leadership.
"The crucial role of digital and data has been hammered into the awareness of business executives," he says. Research backs up this point, with Forrester suggesting 39% of chief executives believe they personally set the digital strategy for their firms. Yet, once again, he says the executive – rather than the job title – is the most important factor.
"The speed of all-things-digital is causing people to realise they have to operate beyond the pace of traditional enterprise IT," says Williams.
The internet of things is going to be huge during the next five years.

Stephan SchollInfor
"But I'm not a fan of titles and the CDO role could be superfluous. What you need is a team of highly competent data scientists and who they report to is not necessarily important."
Titles might be irrelevant but the figures also suggests hundreds of CDOs are already in situ. The number of CDOs in the US has doubled, just as it has been doing since 2005, during 2013 to reach 500, according to the CDO Club. The membership organisation projects the total number will double again, to hit more than 1,000 CDOs, by the end of 2014.
High profile CDOs are already in place across North America, and a large amount of UK government organisations have appointed executives with a digital remit. Firms who appointed their first CDOs in 2014 included Domino's Pizza, finance firm Aviva and Johnston Press, publishers of The Scotsman.
More connections create limitless opportunities
For IT leaders confronted with the appointment of a CDO, Gartner says CIOs should view the CDO as a peer and partner who can manage data and who has the knowledge, background and skills to do so, which allows CIOs to focus on their own jobs. For CIOs who want to assume the mantle, or at least the responsibility of CDO, a focus on the future of information will be crucial.
Stephan Scholl, president at Infor, says businesses must start paying attention to analytics, science and information, regardless of who is in charge.
"Big data is hard to do. You'll have to develop a core competency because we're developing more devices that connect to the internet every day," he says.
"The internet of things, for example, is going to be huge during the next five years. What's different about the internet of things is the proliferation of connections."
Analyst Gartner estimates the IoT will include 26 billion devices by 2020, with spending set to exceed $300bn by the end of the decade.
Enrico Motta, professor of knowledge technologies at the Open University (OU) and an expert in the impact of new IT, also recognises the IoT will have a huge impact on organisations and on the ways that they use information.
"If you read the reports by the big consultancies, you can see some huge numbers about the value of the market in the future," he says.
The best CIO is recognised as someone who has a good understanding of business drivers.

Enrico MottaOpen University
"The bottom line is that, with the development of the internet of things, all sorts of smart solutions will become available that can help organisations increase operational efficiency."
Motta gives an example, suggesting the OU is currently working with BT and Milton Keynes Council to use sensors to send back information about the use of public transport, reporting back when a bus is full and when additional services might be required.
"The project might not sound exciting but it's allowing the council to create more efficient schedules and know specifically when more or less vehicles are required," he says. Motta says other potential areas for OU and the Council to consider are around energy use in buildings.
"If you switch off services that are not being used, you can help your organisation to save a lot of money," he says. "The internet of things presents huge opportunities and will definitely be a big deal for public and private sector organisations."
There is, then, much work to be done. For some organisations, CDOs will help chief executives to create a competitive edge through information. At other businesses, the CIO – just as he or she always has – will chart the course to digital business success.
And for Andrew Marks, group CIO at Tullow Oil, the digital land grab presents an opportunity for IT leaders to re-assert the value of great technology leadership. "The best CIO is recognised as someone who has a good understanding of business drivers, of the commercial value data, and of business process," he says.
Read more on Information management