Best of vForum Awards 2011 nomination form: SYDNEY
Hosted by TechTarget the Best of vForum Awards 2011 will take place during vForum in Sydney, 19-20 October 2011. Enter so your IT project can receive the recognition it deserves.
Presented at vForum Sydney, at the Sydney Convention & Exhibition Center,19-20 October 2011.
The Best of vForum 2011 awards honor end-user organisations in Australia and New Zealand that have excelled in their approach to virtualisation, cloud computing and IT as a Service. Co-sponsored by TechTarget's SearchCIO.com.au website and VMware, the awards recognise IT leaders who are delivering extraordinary value to their businesses.

Download this free guide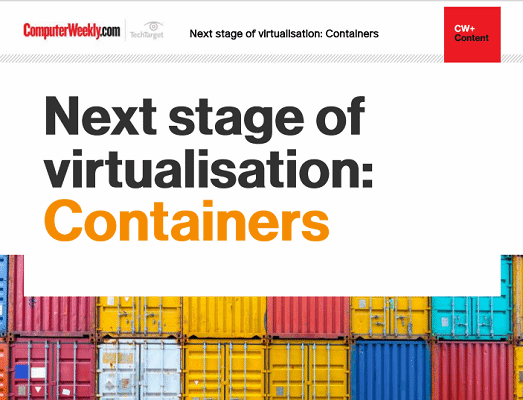 Next stage of virtualisation: Containers
Who doesn't love building blocks? Following the burst of cloud computing, containers are becoming a necessity for all organisational transformation and development. Follow us as we go through the technologies that complement and enhance their use, and outline a first-hand insight into the impact.
By submitting your personal information, you agree that TechTarget and its partners may contact you regarding relevant content, products and special offers.
You also agree that your personal information may be transferred and processed in the United States, and that you have read and agree to the Terms of Use and the Privacy Policy.
A judging panel of TechTarget editors, VMware executives and independent technology experts will review nominations in each of the three categories.
Nominate your project before October 11. Winners will be notified prior to the event and be honored during the keynote presentation. Any questions please contact us.
Categories
Innovation Excellence
Recognises an organisation that has used VMware's technology in new or innovative ways, pushing the envelope on how virtualisation or cloud computing can deliver tangible business benefits. Projects worthy of consideration include virtualised desktop, business continuity solutions and business critical application modernisation, among others.
Outstanding Business Value
Recognises an organisation that has realised significant ROI on its virtualisation or cloud computing projects through cost savings, new business opportunities or revenue growth, better service delivery, or overall efficiency and agility improvements.
IT As A Service Leadership
Recognises an organisation that has demonstrated exceptional maturity and sophistication in its approach to virtualisation and cloud computing. Successful nominees may have created a private cloud, hybrid cloud strategy or relied on virtualisation as a means for revolutionising IT service delivery within their companies.
The Best of vForum Awards Sydney has now closed. The winners will be announced at vForum Sydney, at the Sydney Convention & Exhibition Center,19-20 October.
Read more on Virtualisation management strategy