Best of VMworld Europe 2010 User Awards: Best of show
The best of show at VMworld Europe 2010 is also the best office virtualisation project, a lab that runs eight virtual ESX hosts and nearly 60 virtual machines on just one physical server.
Best of show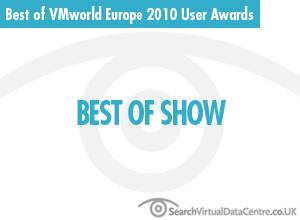 Winner: vTARDIS (Transportable Awfully Revolutionary Data Centre of Invisible Servers)
IT project owner: Simon Gallagher
Winner of the best remote-office/home-office virtualisation project
What the judges said: "This is the kind of bonkers-crazy stuff that has made the virtualisation community the bedrock of innovation. The only limitation is people's imagination, and Gallagher's vTARDIS demonstrates imagination in spades."
Read more on Virtualisation management strategy