Maksim Kabakou - Fotolia
Security Think Tank: Four steps for companies to protect against ransomware
What is the best strategy for business to protect against ransomware?
Any discussion of ransomware should begin by reminding ourselves that the term denotes malware. The "ransom" element is a matter of impact, not a root cause. As a result, many of the strategies applied when protecting against common malware should also be applied to ransomware.

Download this free guide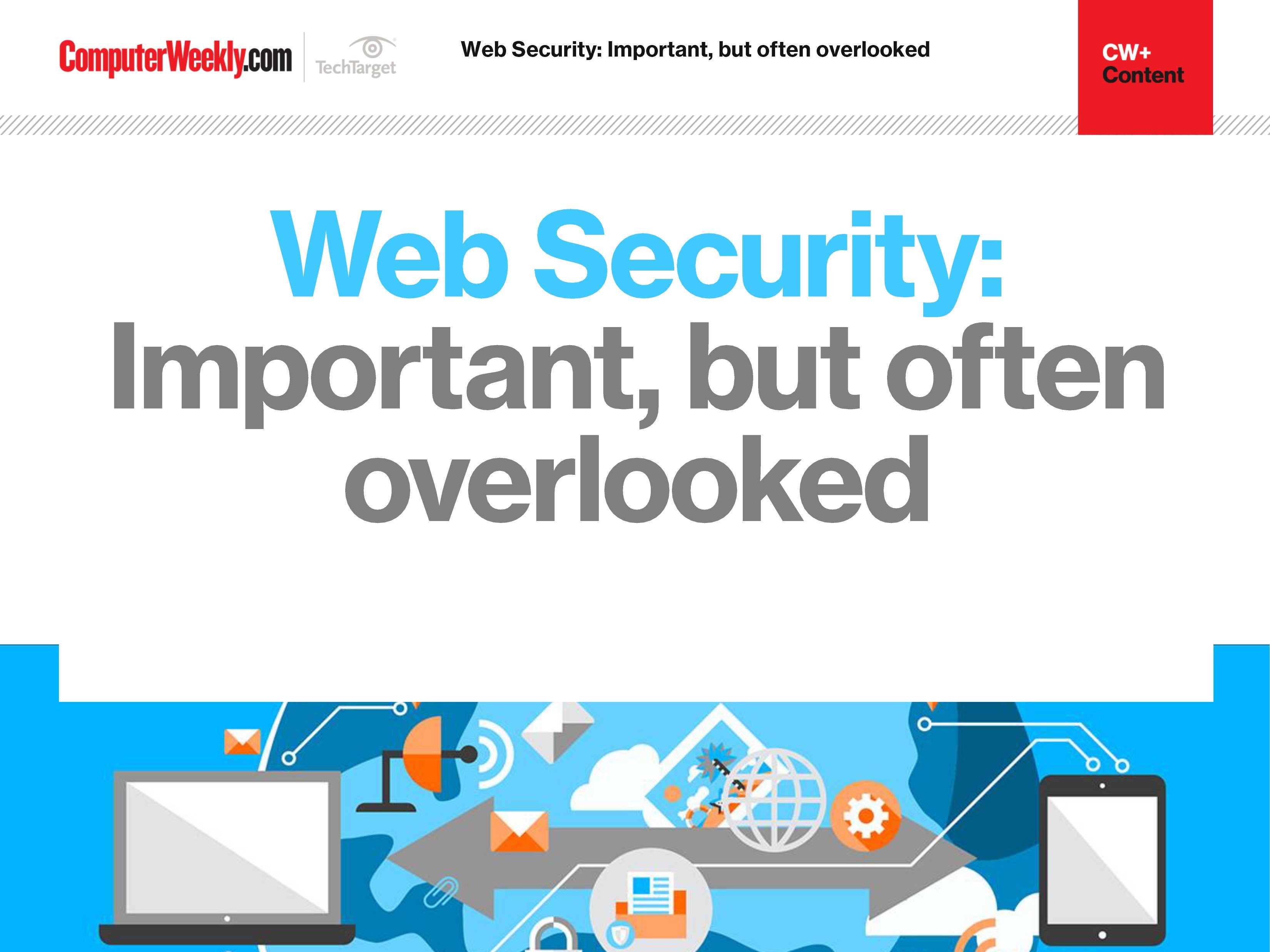 The importance of web security
Join us as we take a look at the different approaches you can take in order to bolster your web security. We find out how to identify and address overlooked web security vulnerabilities, how security controls affect web security assessment results and why web opportunities must be met with appropriate security controls.
By submitting your personal information, you agree that TechTarget and its partners may contact you regarding relevant content, products and special offers.
You also agree that your personal information may be transferred and processed in the United States, and that you have read and agree to the Terms of Use and the Privacy Policy.
Having said this, ransomware is one of the most common types of attack, given that it is easy to generate and distribute. A recent piece of research from Isaca shows that the threat is set to continue, with 20% of global IT security experts placing this type of attack in their top three threats for 2016.
Once in the wild, a typical ransomware script will infect numerous environments very quickly, with the command and control structure designed to harvest small sums of money through anonymised payment mechanisms such as Bitcoin.
Ransomware attackers rely on broad and indiscriminate dissemination of malware, without necessarily targeting any specific group of people or companies.
Specimens such as TeslaCrypt, CryptoWall and TorrentLocker reveal a wide variety of ransomware, ranging from unsophisticated varieties embedded in Microsoft Word documents to fairly complex script-based infiltration.
In this aspect, security managers should be conscious of the fact that ransomware often utilises channels that were thought to be extinct, such as macro virus infection.
Steps to protect against ransomware
There are a number of steps that organisations and individuals can take to increase their security and strengthen their defences:
A fuller list of associated controls is available in the complimentary Threats & Controls tool from Isaca's Cybersecurity Nexus (CSX).
Attacks may lead to greater costs
There is some considerable effort required to protect against ransomware, especially in complex enterprise environments. However, given the current level of helplessness – up to the point where official authorities have recommended giving in and paying the ransom – this extra work is a vital step towards saving time and money.
To help your thinking as a business leader on how important it is to protect yourself against this form of attack, it is worth remembering that even one successful ransomware attack on your organisation or private IT environment is likely to be much more expensive than taking preventive measures.
---
Rolf von Roessing is a past international vice-president of Isaca and president of Forfa.
Read more from Computer Weekly's Security Think Tank about dealing with ransomware attacks
Read more on Hackers and cybercrime prevention