The launch of Microsoft Security Essentials should be commended, writes Thorsten Holz, an IEEE member and researcher at the Technical University of Vienna.

Download this free guide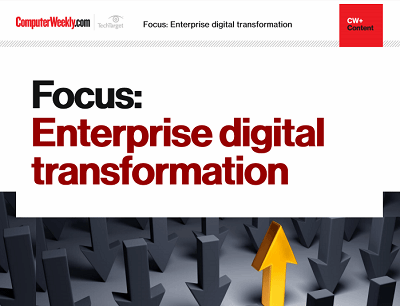 Are you digital to the transformation?
Digital transformation - the buzzword that we can't get away from. Enterprises need to accelerate their digital transformation journeys to avoid being left behind in an increasingly digital world. It's not an easy feat, but one that can be costly to get wrong. Join us as Computer Weekly takes a look at how businesses can stay on track through collaboration, innovation, and listening to user needs.
By submitting your personal information, you agree that TechTarget and its partners may contact you regarding relevant content, products and special offers.
You also agree that your personal information may be transferred and processed in the United States, and that you have read and agree to the Terms of Use and the Privacy Policy.
The tool, which provides real-time protection against worms, spyware, and other kinds of malicious software, is available free of charge from Microsoft's security site.
This move by Microsoft will raise the bar for baseline security and will allow more users to have basic protection by installing anti-virus software. There are already several anti-virus companies that offer free anti-virus engines, but given Microsoft's reach, Microsoft Security Essentials should be able to offer a better solution.
Microsoft should include signatures for the most common cyber viruses, such as Waledac, ZeuS, and other prominent families of malware. By eliminating these more common threats from computers, more machines can be disinfected, leading to less infected machines worldwide.
Microsoft's move will also have a big impact on e-commerce. Consumers using Microsoft Security Essentials will be able to put more trust in their operating system, which in turn will shift the issue of liability for online fraud to the companies or banks involved.
For example, if a customer loses money due to a keylogger, they can now claim that they have all the necessary protective mechanisms in place. The onus is now on the banks and retailers to implement mechanisms to better protect the customer's online transactions, for example, introducing a number that authenticates each transaction.
The benefits Microsoft Security Essentials provides to the consumer are many. While there are other companies that offer a free anti-virus solution, this offer is especially interesting as it enables a far wider range of people to have an anti-virus system.
Microsoft is also in a better position to integrate the software into Windows, hopefully making installing and maintaining Security Essentials easy enough for the average user.
But perhaps most importantly, in a time where computers seem to be persistently under attack, this new tool will raise the awareness of the threats that are out there on the internet. Businesses and consumers need to be constantly vigilant and anything that encourages this should be welcomed.
Read more on Operating systems software