In an increasingly competitive world, IT professionals need to keep their knowledge and skills up to date while organisations seek to retain their top talent. Investing in people through learning programmes is one of the best ways of achieving these two goals while helping to develop, lead and manage your organisation.
Cost effective training and development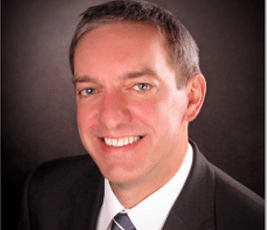 However, with tighter training budgets it is crucial that any training and development effort determines the most effective, relevant approach that will deliver immediate on-the-job impact.
 To achieve this:
1. Be certain about the essential skills and knowledge your project and programme managers need.
2. Assess what their current skill and knowledge levels are.
3. Ensure the right environment exists so that employees can apply what they learn on the job.
4. View learning not as a one-time event, but an ongoing process that needs to be supported and facilitated.
5. Measure the impact of the learning programme on employees and on their performance.
Do not be old school – give your employees learning options
Offering learning via a range of delivery options is essential to achieving learning programme goals. Too often organisations look only at course content, timing and cost. Research shows that learning preferences, generational influences and culture have a tremendous effect on how well a learner absorbs and applies information.
This means delivering learning in a variety of ways to IT professionals that are appropriate to the learning taking place as well as to students' preferences for learning.
Blended learning
A blended learning programme could include an action-learning workshop using real-life case studies, independent e-learning, traditional instructor-led classroom training, on-demand reference tools, webinars, podcasts and more.
These approaches focus more on ensuring the right learning takes place, rather than on content, cost and timing while helping to ensure greater learning impact for the individual and the organisation.
Blended learning contrasts with the type of organisational learning events commonly seen across the UK as well as many parts of Europe, the Middle East and Asia today – commodity training focused on obtaining credentials. Credential training is a good starting point, but focuses exclusively on learning content, rather than on-the-job application.  
Blended learning also delivers a range of cost savings and flexibility benefits by reducing travel, keeping people on the job and extending the learning from a few days to a few weeks. This helps learners to retain and practice what they learn while still having access to instructors and fellow students to problem solve.
Evaluation
The vast majority of successful learning evaluation programmes are based on the Kirkpatrick Model, which identifies four levels of learning evaluation:

1. Reaction: To what degree do participants react favourably to a training event?
2. Learning: To what degree do participants acquire the intended learning from the training event?
3. Behaviour: To what degree do participants apply what they learned on-the-job?
4. Results: To what degree do desired outcomes occur as a result of the training event and subsequent reinforcement?
Unfortunately most training event assessments focus on the wrong things – did participants like the instructors, the food, the room and the presentation of the course materials, all of which has little to do with "What did you learn?" and "How will you use it on-the-job?".
Asking questions that assess knowledge gained and its usefulness on the job are essential to effective evaluation as shown by the Kirkpatrick model.  The assessments should take place not at the end of the last day of the course, but a couple of days afterwards. It should then be repeated in 30- to 90-days to see if participants' immediate assumptions about the value and impact of the learning were accurate.
Learning adoption leads to improved results
One of the great things about blended learning is that it offers a wide range of possibilities to support continuous, informal learning across the enterprise. 
Offering learning via a range of delivery options is essential to achieving learning programme goals.
Whether it is delivering learning content via apps or social media, or providing on-demand reference tools, learning is moving out of the classroom and being assimilated as part of the job itself, which leads to perhaps the most important learning opportunity of all – coaching.
Coaching – and mentoring – are old ideas that are even more relevant today. Whether it is a formal action-learning, a coaching event or simply creating a culture of one-on-one coaching in the organisation, coaching positively influences business results while also improving employee engagement.
learning preferences, generational influences and culture have a tremendous effect on how well a learner absorbs and applies information
The most innovative UK organisations have identified their workforce as their key competitive advantage. This puts human resource professionals in a strategic role responsible for developing, leading and growing that competitive advantage.
By helping organisations adopt better approaches to learning and matching solutions to individual as well as organisational needs, HR professionals have the opportunity to help their organisations compete more effectively while increasing quality and output – even as overall learning and development resources decline.
Email Alerts
Register now to receive ComputerWeekly.com IT-related news, guides and more, delivered to your inbox.
By submitting your personal information, you agree to receive emails regarding relevant products and special offers from TechTarget and its partners. You also agree that your personal information may be transferred and processed in the United States, and that you have read and agree to the
Terms of Use
and the
Privacy Policy
.
This was first published in November 2011