Video: Top 10 Project Management Trends 2012
J. LeRoy Ward guides you through the top 10 trends shaping project management in 2012.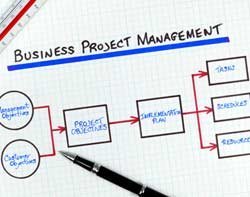 This Article Covers
RELATED TOPICS
Continue Reading This Article
Enjoy this article as well as all of our content, including E-Guides, news, tips and more.
By submitting your personal information, you agree to receive emails regarding relevant products and special offers from TechTarget and its partners. You also agree that your personal information may be transferred and processed in the United States, and that you have read and agree to the Terms of Use and the Privacy Policy.

Good project management has moved beyond the traditional goal of simply delivering projects to time, cost and scope. Learn how project management best practice is developing in this series of short factual videos. J. LeRoy Ward, executive vice president, product strategy & management, for ESI International guides you through the top ten project trends identified by a panel of industry experts.
More on the top 10 project management trends
The global state of the PMO: The IT perspective
The global state of the project management office