Cloud services could slash traditional IT costs in government by up to 75%, with a roster of 2,000 accredited cloud computing services to be made available in a framework agreement at the end of January.
The on-demand services will be made available by 300 suppliers at security levels IL0, 1, 2 and 3, said Chris Chant government director of the G-Cloud programme.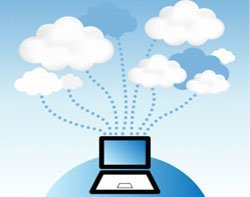 Chant said he was amazed at the pricing levels. "For instance, even the best departments that I've looked at seem to pay around £700-£1,000 per month per server in an IL3 environment, with the average around £1,500; G-Cloud prices are coming in 25-50% of that price depending on the capabilities needed," wrote Chant in a blog post.
However, Chant warned not all government CIOs were ready to move to a commodity IT environment. "Some CIOs across government are already tackling the cloud and figuring out how to harness it to deliver real savings - along with real IT.  Some are yet to start.  Those that have started need to double their efforts, those that haven't need to get out of the way."
Chant cited annual IT spending at the Inland Revenue increasing from £250m ten years ago to more than £700m today as an example of spiraling government technology spending since it moved to an outsourced model in the 1990s.
 "Almost by accident, this strategy resulted in a few suppliers having almost all of the market - at one point, one supplier alone had perhaps 40% of the total government IT spend; now, some 80% is concentrated in a half dozen suppliers. That is now unacceptable," he said.
Under the G-cloud, it is hoped the public sector marketplace will be opened up to a broader range of suppliers, as government moves away from bespoke IT and benefits from cheaper pricing models.
"IT need no longer be delivered under huge contracts dominated by massive, often foreign-owned, suppliers. Sure, some of what government does is huge, complicated and unique to government. But much is available elsewhere, already deployed, already used by thousands of companies and that ought to be the new normal," said Chant.

"With the cloud it will take departments one day to commission a server rather than six weeks," said Chant. "When they're done using the server, they'll be done - that's it. No more spend, no asset write down, no cost of decommissioning."

Chant said CIOs must recognise the benefits of the cloud or move on before they harm their business. "Not long from now, I expect at least one CIO to adopt an entirely cloud-based model. I expect almost all CIOs to at least try out a cloud service in part of their portfolio," he said.
Chant told Computer Weekly the Cabinet Office was engaging with three central government organisations to look at enterprise planning for transition to the cloud.
Email Alerts
Register now to receive ComputerWeekly.com IT-related news, guides and more, delivered to your inbox.
By submitting your personal information, you agree to receive emails regarding relevant products and special offers from TechTarget and its partners. You also agree that your personal information may be transferred and processed in the United States, and that you have read and agree to the
Terms of Use
and the
Privacy Policy
.