Backlash leads Birmingham City Council to reconsider Capita plan to offshore IT jobs
Birmingham City Council's joint venture with Capita is re-evaluating its plan to offshore IT jobs after a public backlash to news of the plan.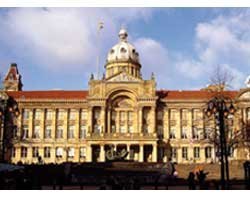 Birmingham City Council's joint venture with Capita is re-evaluating its plan to offshore IT jobs after a public backlash to news of the plan.
Birmingham City Council's decision to hire 55 Indian IT workers to work on the Service Birmingham Capita joint-venture contract has been abandoned after political pressure, according to the Birmingham Post.

Download this free guide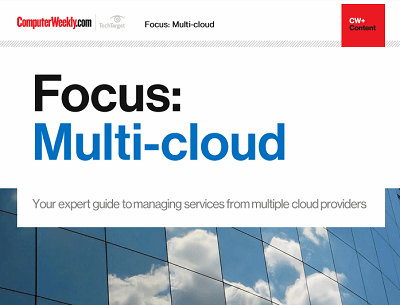 Mixing and matching your cloud options
Many IT leaders are increasingly coming round to the idea that sourcing services from one or more providers might be the best way to go. From a cost and resiliency perspective, some workloads might work better in one cloud over another. Or a certain provider might boast some functionality that suits a particular process the enterprise is looking to implement, but falls short in other areas, prompting the company to adopt a mix-and-match procurement strategy. Join us as Computer Weekly takes a closer look at the multi-cloud approach and what providers are doing to capitalise on the trend.
By submitting your personal information, you agree that TechTarget and its partners may contact you regarding relevant content, products and special offers.
You also agree that your personal information may be transferred and processed in the United States, and that you have read and agree to the Terms of Use and the Privacy Policy.
But although there is a re-think, it remains unclear if it will be abandoned. A Birmingham City Council spokesperson said: "We will discuss a number of practical issues with Service Birmingham this week and they in turn will be meeting with trades unions. Until those meetings are concluded, we will be making no further comment."
A spokesman at Union Unite said public reaction to the offshoring plans had affected Birmingham Council's thinking. But he could not confirm whether the council will make a u-turn.
In June 2011 Birmingham City Council announced plans to offshore up to 100 jobs to India as part of an HR and IT services joint venture with Capita, known as Service Birmingham. A spokesperson at Service Birmingham said at the time: "We are exploring how we could utilise some overseas expertise to help deliver a cost-effective addition to our existing Birmingham operation."
The move was seen by many as a potential opening of floodgates that would encourage other local government and public sector organisations to offshore IT work to cut costs.
The government last week produced guidance for public sector organisations considering offshoring jobs to cut costs. The document showed the government sensitive to negative publicity around British job losses. "Some offshore (and nearshore) proposals will be more newsworthy than others. If the service currently employs staff in the UK whose jobs would be lost under the new arrangements, you would expect to have to take instruction from ministers before proceeding," said the Cabinet Office document.
Mark Lewis, head of outsourcing at law firm Berwin Leighton Paisner, said Birmingham City Council might not be doing a u-turn: "Its strategy might not have changed but it might be going through the motions with the union."
Read more on IT outsourcing