Phoenix rises with always-connected mobile computing
Technology aims to provide a dynamic online experience with extended battery life
This Article Covers
RELATED TOPICS
Phoenix Technologies, a supplier of the so-called PC 3.0 products, services and embedded technologies, has ported its HyperSpace always-connected computing environment to mobile computing platforms powered by ARM processors.

Download this free guide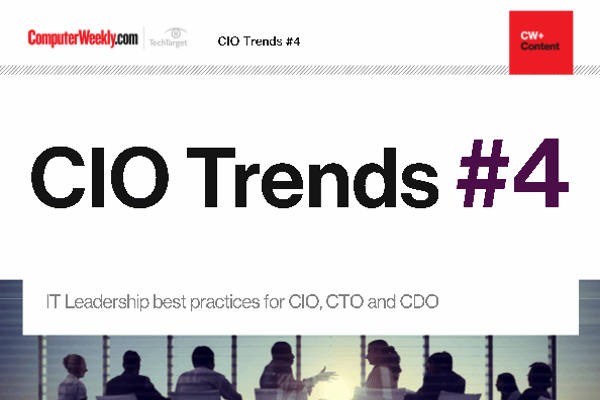 Stay on top of your game
Read about the latest trends and priorities of IT leaders: how to prepare for GDPR, make use of blockchain, transfer lessons from other sectors and become a hybrid IT and digital leader.
By submitting your personal information, you agree that TechTarget and its partners may contact you regarding relevant content, products and special offers.
You also agree that your personal information may be transferred and processed in the United States, and that you have read and agree to the Terms of Use and the Privacy Policy.
Specifically, the always-connected software is designed for the ARM Cortex-A8 processor architecture which utilises technology for enhanced code density and performance.
It is designed to provide an optimum platform for HyperSpace because of its lightweight footprint and performance, helping OEMs develop and build netbooks with extended battery life.
HyperSpace has been constructed to simplify and improve the mobile experience in multiple ways to enable mobile computing professionals achieve new levels of productivity. It allows rapid boot-up/power-down that should give users quick access to web-based applications as users are instantly and automatically connected to the best available network even if the mobile computing device is carried in and out of range of different wireless networks.
Explaining the launch, Woody Hobbs, President and CEO of Phoenix Technologies said, "Our OEM partners are responding to consumer demand for user-friendly computing devices of all kinds, especially lightweight, nimble netbooks, and because of the way people are using netbooks, require what HyperSpace delivers - a dynamic online experience available in just seconds, with extended battery life."
Follow this link to see how mobile computing can improve your business
'2187327;BnId=1;link=http://cde.cerosmedia.com/1S4909a54150b5d012.cde">'
Read more on Mobile hardware