Nas a step closer for Compellent
Compellent has switched from a partnership with OnStor to its own branded Nas gateway for file access to its San, but some users are waiting on deeper integration.
This Article Covers
RELATED TOPICS
Compellent Technologies is abandoning a partnership with
network attached storage
(Nas)
gateway maker OnStor Inc. to pursue a new approach to Nas access to its StorageCenter San, a more tightly integrated instance of Microsoft Storage Server 2003 R2, which will be sold under the Compellent brand.
According to Bob Fine, senior product marketing manager for Compellent, the OnStor/Compellent combination had gotten some resistance from users because it involved multiple vendors. "There was some pushback," Fine said. "There wasn't a lot of uptake for a solution from two separate vendors."

Download this free guide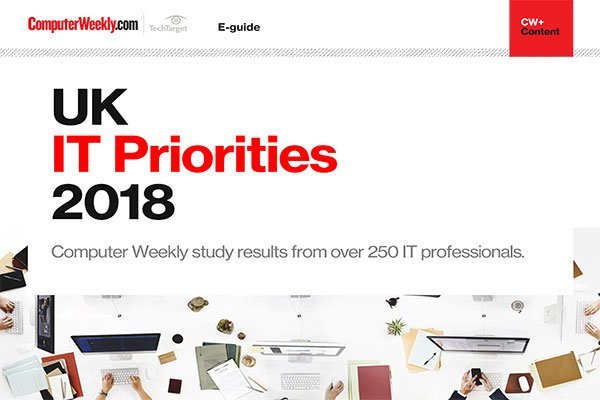 UK IT Priorities 2018 survey results
Download this e-guide to discover the results of our 2018 UK IT Priorities survey, where IT leaders shared with us what they are going to be investing in over the coming 12 months.

By submitting your personal information, you agree that TechTarget and its partners may contact you regarding relevant content, products and special offers.

You also agree that your personal information may be transferred and processed in the United States, and that you have read and agree to the Terms of Use and the Privacy Policy.

The company still believes the vast majority of its customers will be sticking with the block interface anyway, estimating only 15% to 20% of its install base will be using the new Nas feature, which boots an instance of R2 off the storage area network (San), though it also still requires a separate physical server to be attached to the San chassis. San and Nas data must also be managed using two separate interfaces.

Fine admitted that the integration could've been tighter, i.e., the StorageCenter San could be made into a true Fibre Channel-iSCSI-Nas multiprotocol system in a single chassis, but for now it would have required significant additions to the Compellent processing hardware. The company isn't opposed to making those improvements, he said, but wants to gauge interest in file access to its product before it overhauls the whole system.

Ironically, however, the remaining separation between the Nas gateway and San is still off-putting for some users. "Having another server to manage just adds complexity to the system," said a systems engineer for a large entertainment company in the western part of the U.S., who asked not to be named due to his company's legal policies. "If I'm going to manage a separate system anyway, I'll just use NetApp if I want to do Nas."

However, others were more open to the idea. According to Perry Mulcrone, deputy chief information officer for Scott County, Minn., his organization has been cobbling together file access to the Compellent San using guest VMware hosts for the last two years. Some systems, such as a 911 recording system, will not support being attached to the San without a physical Nas device to write to, he said.

"Having this kind of access to the Compellent San could help us consolidate some more servers," he said, adding that some business units still "spooked by VMware" could find a Nas gateway easier to embrace.

Some AS400 servers also still standing alone in his environment could benefit from the Nas gateway also, Mulcrone said. The AS400 servers can't attach to a volume via VMware but could attach via a full Nas device.

"Right now we're storing data from the AS400 servers on an optical tower, which is expensive, and we're looking to replace," he said. "With the Nas gateway we could write that data to WORM volumes on the San and also have it replicated to our DR site with the software on the Compellent system."

Meanwhile, for users who still want further integration, some industry sources also said Compellent has promised processor upgrades to its San as part of its roadmap for early next year that could make the separate Nas server unnecessary. And users had a few roadmap ideas of their own for Compellent.

"I'd like to see them add data deduplication and encryption," said Scott Rodenhuis, chief technology officer for Integrated Systems Corp. "Decru is how we're solving one of those problems right now, but at the next technology cycle, it would be nice to have that all in one box."
Read more on Networking hardware