Alien RFID built on Microsoft's BizTalk server platform
Alien Technology has showcased an RFID supply chain solution, which uses Microsoft's BizTalk server platform.
Alien Technology has showcased an radio-frequency identification supply chain solution, which uses Microsoft's BizTalk server platform.
The asset-tracking solution is built on the Microsoft BizTalk radio-frequency identification (RFID) platform using Alien RFID devices. Microsoft and Alien Technology are working with Xterprise on the solution, which is called Isum.

Download this free guide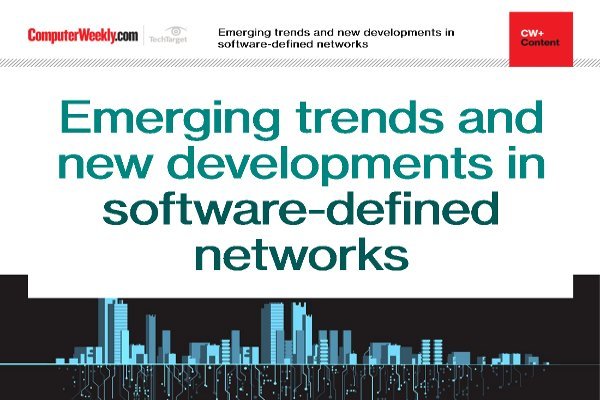 The latest developments and trends in SDN
Join us as we sit down with a number of senior IT managers from multi-national enterprises to discuss the latest trends in the world of software-defined networks.
By submitting your personal information, you agree that TechTarget and its partners may contact you regarding relevant content, products and special offers.
You also agree that your personal information may be transferred and processed in the United States, and that you have read and agree to the Terms of Use and the Privacy Policy.
Isum takes advantage of the plug-and-play capabilities of the BizTalk RFID platform, for building and managing solutions that connect real-time business processes with intelligent edge devices, including Alien Enterprise RFID readers.
"The combination of enterprise-class Gen 2 RFID readers, highly capable infrastructure software such as BizTalk RFID, and implementation of best practices will be essential to the continued rapid global adoption of RFID," said Susan Pearson, vice president of alliances at Alien Technology.
Steve Sloan, senior product manager in the connected systems division at Microsoft, said, "Isum provides a compelling example of how enterprises, systems integrators and independent software vendors can build and deploy enterprise-scale RFID solutions using customers' existing Microsoft Windows and .net Framework investments to deliver customer value."
The solution was demonstrated at an RFID show in the US this week. Product availability details have not been announced.
RFID privacy security should start with design >>
Microsoft to offer greater biztalk rfid support >>
Alien Technology website >>
Read more on Wireless networking