Symantec improves disk support in NetBackup
Long-awaited disk-based backup options are coming to NetBackup 6.5, encompassing VTL and data deduplication features.
Symantec has unveiled version 6.5 of its NetBackup software at its annual Vision conference today, an update that will shift the software from a tape-focused application to a platform for centralised management of backup options, including four new
disc-based backup
features.
The update, which won't be generally available until August, will link together the core backup product, snapshot and replication, PureDisk data deduplication, virtual tape library (VTL) and disc-based backup. A continuous data protection (CDP) client will be added later this year. The upgrade will also allow enterprise-wide rather than server-by-server views, as well as automated migration between repositories according to policy.

Download this free guide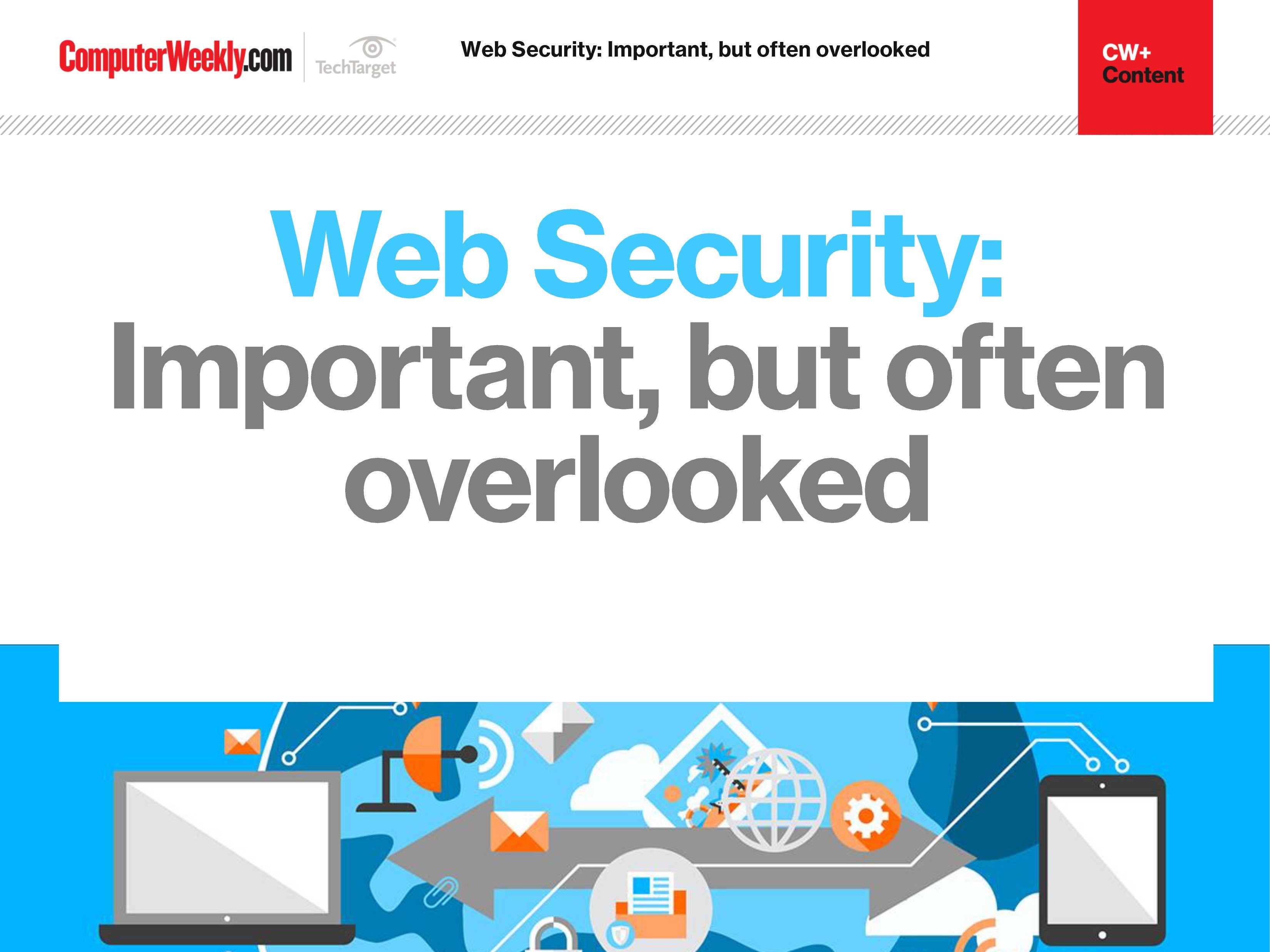 The importance of web security
Join us as we take a look at the different approaches you can take in order to bolster your web security. We find out how to identify and address overlooked web security vulnerabilities, how security controls affect web security assessment results and why web opportunities must be met with appropriate security controls.

By submitting your personal information, you agree that TechTarget and its partners may contact you regarding relevant content, products and special offers.

You also agree that your personal information may be transferred and processed in the United States, and that you have read and agree to the Terms of Use and the Privacy Policy.

The added disc-based backup features are good news to users, who said they have been looking forward to these options in NetBackup. "The big thing for me is better integration and understanding of VTLs," said Jeff Machols, systems integration manager for CitiStreet, who uses a Sepaton VTL for all backups. He added, "I would [also] love to see a 'LUN-to-LUN' copy as opposed to tape emulation."

According to Luke Kannel, senior Windows server specialist, information systems, for a major Midwestern healthcare company and a version 6.5 beta tester, the ability to manage his Hewlett-Packard Co. (HP) snapshots through the NetBackup interface is most appealing so far about the new version.

"HP's Replication Solutions Manager [RSM] is becoming more prevalent (and consuming more resources) in our environment as we clearly tie RPOs and RTOs to business-critical applications," Kannel wrote to SearchStorage.com in an email. "Our staff has more training on, and knowledge of, the NetBackup interface than RSM, so managing replication within NetBackup will be easier to implement and support."

Version 6.5 licensing options

Users will now require three types of licenses, as opposed to dozens, to run NetBackup; one for media servers, one for the server side and one for the back end, according to which data protection options the user selects.

On the server side, users have a choice between a standard client and an enterprise client. The standard client includes all physical tape options and bare-metal restore, as well as a storage area network (SAN) client (though users should be aware that the SAN client so far is certified only with QLogic host bus adapters (HBA) and Solaris or Linux media servers as targets). The second server-side license, the enterprise client, includes all of the features of the standard client, as well as snapshot, CDP and disc-based backup options.

There is also a third option for users looking for application-specific backup features, the Application and Database Pack, which bundles together what were previously separately licensed modules for Oracle, SharePoint and Exchange. SAP remains standalone since it requires a dual agent.

As part of all clients, Symantec is also including a new feature called VMware Granular Recovery, which takes an image level backup and then maps that image for files, enabling file-level or image-level recovery of VMware servers.

disc-based backup options

As with the server-side licenses, users have two options when it comes to which features are licensed on the back end; they can either choose "a la carte pricing" to license individual features or bundle features together with a per terabyte tiered licensing model. Whether a la carte or bundled, users have four new Enterprise disc Options: the Flexible Disc Option, VTL, OpenStorage API and PureDisk.

The Flexible Disc Option allows NetBackup clients to "see" and share disc devices the same way they can share tape drives. Like the OpenStorage API option through which users can use what Symantec calls "intelligent backup targets" from third-party vendors who have written to an API, which was announced last November, the Flexible Disc Option "might remove one of the reasons to use VTLs instead of tape," according to W. Curtis Preston, vice president of data protection services at GlassHouse Technologies Inc.

With the VTL option, NetBackup will be aware of physical and virtual tape copies of data, will issue the commands to make physical copies of virtual tapes and will retain information about physical and virtual copies separately in the catalog. Those features have been a long time coming, to the point where EMC Corp. had cooked up a system last year of offering licenses of NetBackup to run on its EMC Disc Library media server, precisely for this type of catalog awareness.

PureDisk and NetBackup will be able to share the same back-end devices, whether tape or disc. PureDisk will also keep deduplicated data from remote offices and the central data center in the same "globally deduplicated" repository.

Finally, any disc option also comes with Enterprise Disk Foundation (EDF), which allows users to migrate data automatically between devices according to retention periods. EDF can be used to specify policies by application or in larger "tiers" for groups of applications. EDF can also keep track of what data from which application is on the disc system, and what other policies have been applied to it.

Room for further integration

One area of integration, as yet untouched by version 6.5, is between Symantec's Enterprise Vault archiving application and the NetBackup platform. "[IBM's] Tivoli Storage Manager and CommVault [Galaxy] have integrated their archives as part of their overall data protection product lines, and [EMC's Legato] Networker also has some integration with DiskXtender," pointed out Lauren Whitehouse, analyst with the Enterprise Strategy Group (ESG).

Symantec's Backup Reporter has knowledge of EDF policies, but Reporter still can't be used to trigger actions in NetBackup and is still a separate console. "I don't know that it's fair to knock them because of that -- NetBackup operations manager already allows some daily reporting," Preston said. "Backup Reporter is more about extended trending and analysis. It might be nice if there was glue between the two, but they have different purposes."

Finally, PureDisk's data deduplication can't be applied to backups made to the other disc repositories, and NetBackup and PureDisk agents remain separate. PureDisk also remains a separate tier in the per terabyte licensing model, which also includes standard (tape only) and enterprise (disc not including NetBackup) levels.

"Symantec still has to make the final 10 yards of fully integrating PureDisk with NetBackup," Whitehouse said. "Integrating the agents and syncing the catalog are the final stone on the path toward a full-fledged next-generation backup product."
Read more on IT risk management