IronPort unveils web-link filtering technology
IronPort Systems is now rating web links in e-mail to better filter out junk messages, including those with links to malicious sites.
IronPort Systems is rating weblinks in e-mail to better filter out junk messages, including those with links to malicious sites.
The company has added IronPort Web Reputation technology to its anti-spam appliances. The new technology examines about 45 attributes of websites linked in an e-mail message, to assess whether a message might be spam.

Download this free guide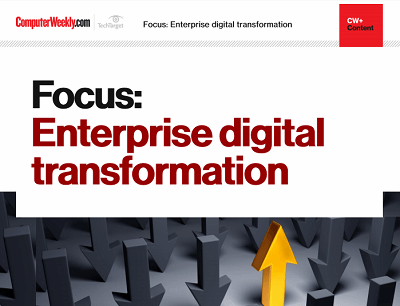 Are you digital to the transformation?
Digital transformation - the buzzword that we can't get away from. Enterprises need to accelerate their digital transformation journeys to avoid being left behind in an increasingly digital world. It's not an easy feat, but one that can be costly to get wrong. Join us as Computer Weekly takes a look at how businesses can stay on track through collaboration, innovation, and listening to user needs.
By submitting your personal information, you agree that TechTarget and its partners may contact you regarding relevant content, products and special offers.
You also agree that your personal information may be transferred and processed in the United States, and that you have read and agree to the Terms of Use and the Privacy Policy.
The technology is a response to new tactics employed by spammers. Int he past spam filters have relied on looking at content. Now, spammers are removing all the meaningful content and simply including a link.
Sophisticated attacks are using e-mail links to guide users to malicious websites that can infect them with rogue code which can turn their machines into spam distributors.
IronPort's Web Reputation technology conducts a number of checks on the web link included in an e-mail and gives the link a score. That number, along with checks such as sender reputation and content of the e-mail, will determine whether an e-mail can pass through IronPort's appliance or be blocked.
IronPort checks when a domain has been registered, where a website is hosted, which Domain Name Server (DNS) it uses, and how many times it has been linked to e-mail.
Spammers tend to use recently-registered domain names, use hosted locations for their sites, and re-use DNS servers.
The Web Reputation technology is now part of the IronPort Anti-Spam system. Pricing for IronPort appliances starts at £1,800 for 100 users.
Read more on Operating systems software