Microsoft and Cisco join forces to boost wireless security
Microsoft, Cisco Systems and major wireless local area network (LAN) hardware manufacturers have joined forces to beef up...

Download this free guide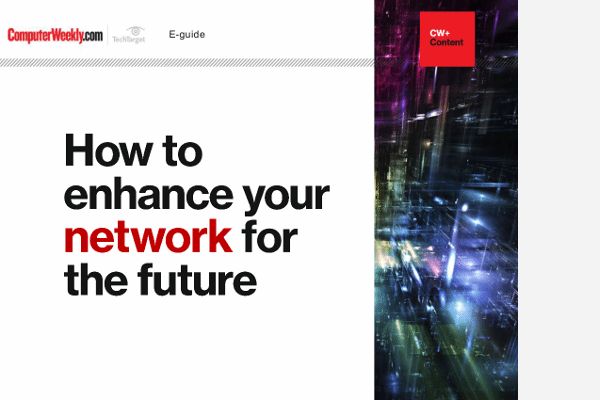 How to enhance your network for the future
Latest on networking developments and directions: NFV, self-optimising networks and IoT enabled smart cities
By submitting your email address, you agree to receive emails regarding relevant topic offers from TechTarget and its partners. You can withdraw your consent at any time. Contact TechTarget at 275 Grove Street, Newton, MA.
You also agree that your personal information may be transferred and processed in the United States, and that you have read and agree to the Terms of Use and the Privacy Policy.

Microsoft, Cisco Systems and major wireless local area network (LAN) hardware manufacturers have joined forces to beef up security for 802.11b wireless LAN products.



The project, dubbed Safe Secure Networks, is expected to be formally launched next month. It follows a multi-vendor initiative set up earlier this year to address known weaknesses in the Wired Equivalent Privacy protocol, said Warren Barkley, lead program manager for wireless in Microsoft's Windows division. Building security beyond WEP into wireless LAN products would help users guard against hacker intrusions.

The partners include semiconductor manufacturer Intersil and enterprise wireless LAN hardware makers Agere Systems, Symbol Technologies and Proxim.

Barkley said the group plans to adopt a technology called Temporal Key Integrity Protocol (TKIP) ahead of its final approval by the Institute of Electrical and Electronics Engineers' 802.i standards body.

TKIP defeats hacking by providing users with dynamic keys that can be changed rapidly, rather than the static keys used in WEP. Not only are WEP keys static, but every user working with a particular wireless LAN access point receives the same key, allowing hackers using widely available key-cracking software to crack keys with relative ease.

Barkley said the SSN partners do not plan to wait until the IEEE issues its final version of the 802.i standard but will instead incorporate TKIP into their products as soon as possible.

John Pescatore, an analyst at Gartner, said this makes sense because the IEEE process "moves very slowly" and the wireless LAN industry needs better security immediately. TKIP is set to become a de facto standard because of the size and influence of the companies backing it, according to Pescatore. "They're better than the [current] alternatives, and [the manufacturers] have to ship something," he said.
Read more on Wireless networking