UnitedLinux consortium hires a general manager
UnitedLinux, the consortium set up to create a standardised, global Linux operating system for commercial use, has hired a...

Download this free guide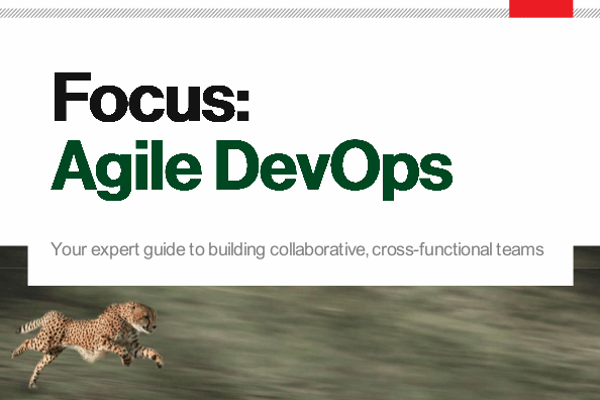 How can your business benefit from DevOps?
Let's take a look at six of the development practices that Disciplined Agile Delivery recommends for disciplined DevOps teams.
By submitting your personal information, you agree that TechTarget and its partners may contact you regarding relevant content, products and special offers.
You also agree that your personal information may be transferred and processed in the United States, and that you have read and agree to the Terms of Use and the Privacy Policy.

UnitedLinux, the consortium set up to create a standardised, global Linux operating system for commercial use, has hired a general manager to oversee the product's development.



Paula Hunter, the former vice-president of marketing at service management software vendor Xevo, will be responsible for continuing to hone the project's focus.

In a news conference yesterday, Hunter said that she would spend the next 100 days working with other companies that could join the effort and will develop training and certification programs for the new operating system. She will also help the company prepare for the launch of the first version of UnitedLinux by the end of the year.

Hunter is a founding officer and the chairman of the ASP Industry Consortium, a global advocacy group, where she has helped guide strategy. She also worked for several start-up companies and within Compaq's emerging markets and programs business unit.

The consortium also announced that the public beta of the UnitedLinux operating system would be available for download from the UnitedLinux Web site on 23 September. The source code, which has not been released while partner companies continue to develop the product, would be also be available that day.

The UnitedLinux effort brings together four independent Linux vendors - the SCO Group (formerly Caldera International), SuSE Linux, Conectiva and Turbolinux - along with more than a dozen hardware and software vendors, in creating a standardised commercial Linux operating system. The product will be sold by each of the participating companies and will be compliant with existing Linux standards such as Linux Standard Base and the Linux Internationalisation Initiative.

"Our open beta release demonstrates our collective commitment to UnitedLinux as the global enterprise operating system of the future," Hunter said.

Red Hat, the dominant Linux vendor in the US, is not participating in the UnitedLinux effort, having said that joining UnitedLinux would offer it no benefit.
Read more on Operating systems software