Sun snubbed in Web services spec effort
Sun Microsystems was dismayed at not being invited to participate in newly proposed Web services specifications spearheaded by...

Download this free guide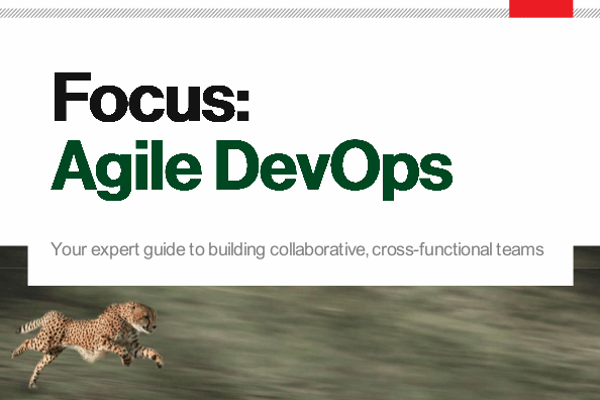 How can your business benefit from DevOps?
Let's take a look at six of the development practices that Disciplined Agile Delivery recommends for disciplined DevOps teams.
By submitting your personal information, you agree that TechTarget and its partners may contact you regarding relevant content, products and special offers.
You also agree that your personal information may be transferred and processed in the United States, and that you have read and agree to the Terms of Use and the Privacy Policy.

Sun Microsystems was dismayed at not being invited to participate in newly proposed Web services specifications spearheaded by IBM, Microsoft and BEA Systems.



Last week Microsoft, IBM and BEA introduced a Web services specification for handling workflow, business process execution and transaction integrity and co-ordination.

Suzy Struble, manager of XML initiatives at Sun, said, "We were not asked to participate," and she added, "You'll have to ask Microsoft and IBM [about] that."

Struble said that of the BEA, IBM and Microsoft standards effort, BPEL4WS (business process execution language for Web services) may even be redundant with an existing Sun plan submitted to the W3C.

"This work really needs to be converged. We do not need separate and diverging efforts," she explained.

This is the second time this year that Microsoft, IBM, and BEA have formed standards initiatives and left Sun out in the cold. In February, the three companies formed the Web Services Interoperability Organisation (WS-I) to promote Web services interoperability.

BPEL4WS is the union of two previously rival standards, WSFL (Web services flow language) from IBM and XLang from Microsoft. An executable language, BPEL4WS is designed to ensure that differing business processes can understand each other in a Web services environment.

Struble said BPEL4WS looked similar to the Sun-led Web Services Choreography Interface (WSCI) specification. This is intended to "choreograph" events and transactions taking place between computers, applications, and services accessed over the Internet.

W3C has acknowledged the WSCI submission but has not adopted it as a formal standard. BEA has participated in the WSCI submission.

It is possible BPEL4WS and WSCI could be converged, Struble said. "We would absolutely welcome that." she added.

In spite of not supporting the Sun technology, John Kiger, director of product marketing at BEA, said, "It is our intention to work closely with Sun, as well as our other industry partners, to drive convergence of the industry around a single set of standards for automating business processes and transactions for Web services."
Read more on Web software