TechXNY: Grid computing tied to Web services
IBM's chief architect of WebSphere, Donald Ferguson, has used the TechXNY conference in New York to explain how Web services will...

Download this free guide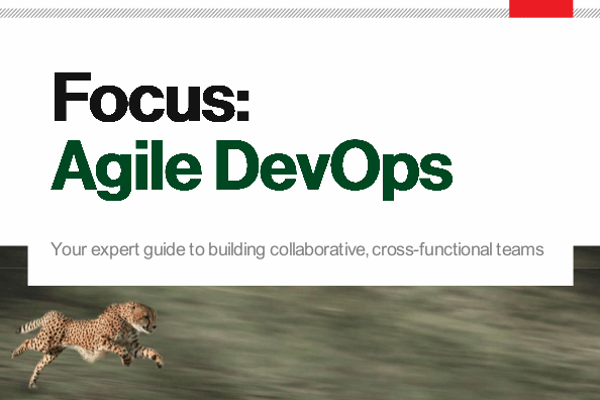 How can your business benefit from DevOps?
Let's take a look at six of the development practices that Disciplined Agile Delivery recommends for disciplined DevOps teams.
By submitting your personal information, you agree that TechTarget and its partners may contact you regarding relevant content, products and special offers.
You also agree that your personal information may be transferred and processed in the United States, and that you have read and agree to the Terms of Use and the Privacy Policy.

IBM's chief architect of WebSphere, Donald Ferguson, has used the TechXNY conference in New York to explain how Web services will speed up the adoption of grid computing.



"One of the things that has become clear in the last year is the synergy between grid computing and Web services," said Ferguson, during a keynote at the Web Services Edge arm of TechXNY.

Web services, Ferguson said, will provide the application integration aspect of grids, particularly as grid initiatives such as Global Grid Forum move to embrace Web services protocols, namely WSDL (Web Services Description Language) and XML.

The grid, meanwhile, will be at the centre of widespread integration, he added.

"The grid is evolving to be the middleware and operating system that hosts Web services," Ferguson explained. "Web services function as a linking mechanism between coarse-grained components in the grid of grids."

Ferguson added that grids are closer than most people think.

"I don't think the grid is as far off as it sounds. The reason it seems far off is because we have two different sets of conversations around grid computing," he said.

One conversation is the use of grids in academic and scientific communities and the other is a conversation taking place in business communities. The business-oriented discussion is in essence grid computing - even if people don't know it, Ferguson said.

"People have been talking about the grid, they just don't realise it," he said, adding that outsourcing, subscribing to an application service provider and content distribution networks are examples of early grids.

Looking towards the future, Ferguson said that the first step toward grids will be their use in single-node environments, the second step is using grids to outsource complex computations such as data mining and the third step will be when grids are used to host services.

"With a grid, you'll be able to say, 'give me your application and I can host it,' or 'give me your portlet and I can host that,'" he said. "The grid will be less about storage and CPU cycles, and more about capabilities that can be offered."
Read more on Web software