StarOffice wins analysts' support
IT managers could be tempted to adopt Sun Microsystems' StarOffice when Microsoft's licensing scheme for Microsoft Office takes...

Download this free guide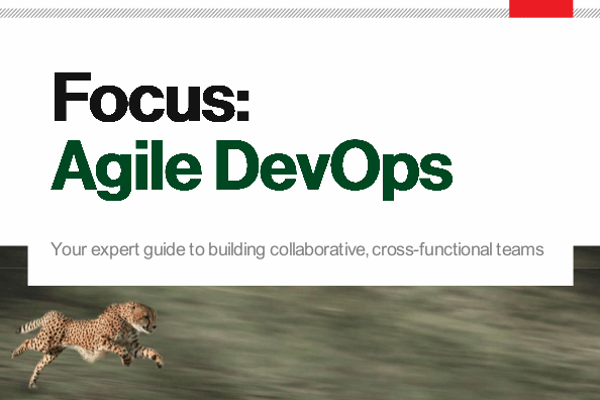 How can your business benefit from DevOps?
Let's take a look at six of the development practices that Disciplined Agile Delivery recommends for disciplined DevOps teams.
By submitting your personal information, you agree that TechTarget and its partners may contact you regarding relevant content, products and special offers.
You also agree that your personal information may be transferred and processed in the United States, and that you have read and agree to the Terms of Use and the Privacy Policy.

IT managers could be tempted to adopt Sun Microsystems' StarOffice when Microsoft's licensing scheme for Microsoft Office takes effect in July, according to a report from analyst firm Giga Information Group.



Stacey Quandt, an analyst at Giga, said she is expecting to see a trickle rather than a flood of defectors, but she added, "The biggest obstacle to Microsoft's continued dominance is its new licensing programme. Input from Giga clients indicates that Microsoft's licensing programmes are spurring IT managers to explore other office productivity options, such as Staroffice 6.0."

Staroffice is a suite of programs based on an open source initiative instigated by Sun's release of the original Staroffice code into the public domain. This resulted in the recent free availability of Openoffice 6.0, which allows anyone to download the core Staroffice applications, including word processor, spreadsheet and presentation programs.

Staroffice adds to this other productivity features, including a relational database. The system also carries the right for the owner to access five concurrent copies of the software for personal use, which means no issues arise over a user having a version on both their desktop and laptop.

At a price of £52.99, which includes support, Staroffice undercuts Microsoft Office, which costs upwards of £180 for an upgrade. Staroffice also uses XML as its default file format and can read Microsoft documents.

According to Sun, Openoffice is currently on test with more than 1.8 million users in Fortune 500 companies. However, Quandt said that if Staroffice becomes too popular Microsoft is likely to change its licensing to become competitive again.

Giga's report contained the warning that Openoffice is not recommended for users who make use of Visual Basic macros or want a spreadsheet with pivot tables. It said the best scenario is a mixed environment of MS Office for the power user and Staroffice for those who do not need advanced features.

Read Giga report >>

Further information:
www.gigaweb.com

Read more on Operating systems software