Sun results exceed expectations
Sun Microsystems continued to experience relatively flat hardware sales in its third fiscal quarter, but managed to slightly...

Download this free guide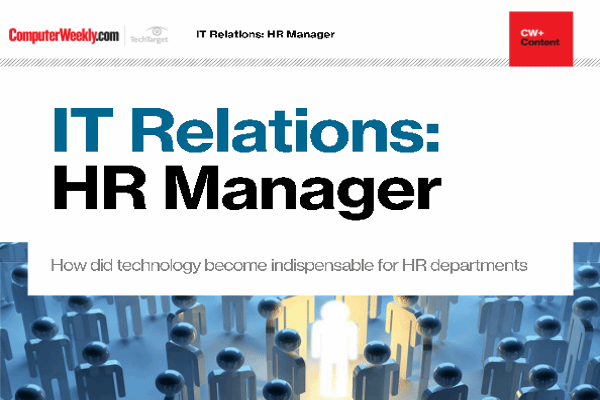 How did technology become indispensable for HR departments
HR and IT departments have begun to work closely together over the last few years. While HR historically has often received limited attention, companies now understand the key role the department plays in the business.
By submitting your personal information, you agree that TechTarget and its partners may contact you regarding relevant content, products and special offers.
You also agree that your personal information may be transferred and processed in the United States, and that you have read and agree to the Terms of Use and the Privacy Policy.

Sun Microsystems continued to experience relatively flat hardware sales in its third fiscal quarter, but managed to slightly exceed analysts' expectations, the company announced yesterday. The company is to cut 1,000 jobs over the next six to nine months.



Sun posted $3.1bn in revenue for its third quarter, ended 31 March, compared with $4.1bn for the same period last year.

Sun posted a net loss for the third quarter of $26m, excluding losses from investments, tax charges and restructuring costs. Including the charges, Sun's net loss was $37m.

Sun's chairman and chief executive officer, Scott McNealy, said that he was pleased the company was able to roll out new products despite the difficult economic conditions. Sun had announced its plans for new low-end Linux servers, storage products and faster processors during the third quarter.

In addition, Sun said it planned to release the latest version of its application server software this quarter.

Despite optimism about the new products, Sun will shed 1,000 workers over the next six to nine months as part a reorganisation. The company experienced its first round of large-scale layoffs in its history last November, when it cut nearly 4,000 jobs.

"While we made good progress, we are still operating in a very competitive environment," said Michael Lehman, executive vice president and chief financial officer at Sun, during a conference call with press and analysts.

"Our results are still being hampered by reductions in IT spending. No one is exempt from feeling the effects on their business."

Despite increased pressure from rivals such as IBM and Hewlett-Packard in the Unix server market, Sun claimed to have made large gains in market share during the quarter.

"We believe that Sun had the biggest market share gains against IBM in more than a year," said Ed Zander, president and chief operating officer at Sun. Zander levelled several critical comments against IBM, saying the company's server business had been hit hard in recent months, which proved that "you can only give away products for so long".

Since the release of its high-end p690 Unix server, IBM has waged a fierce pricing battle against Sun.

Zander added that customer activity appears to be increasing, although he has not seen an indication that orders will rise dramatically in the near future.
Read more on IT jobs and recruitment