IBM readies Linux servers for telcos
Computing giant IBM has answered the call of cash-strapped telecommunication customers by launching a new Linux system tailored...
This Article Covers
RELATED TOPICS

Download this free guide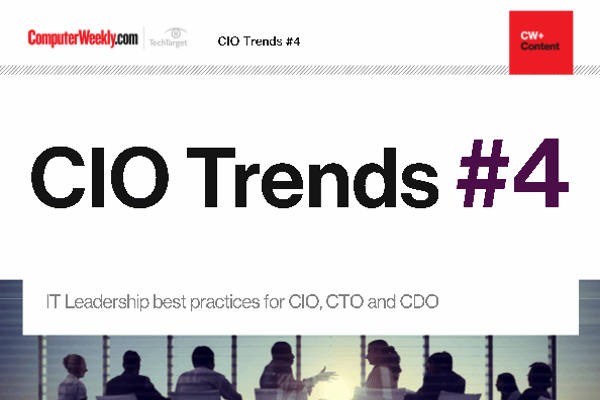 Stay on top of your game
Read about the latest trends and priorities of IT leaders: how to prepare for GDPR, make use of blockchain, transfer lessons from other sectors and become a hybrid IT and digital leader.

Computing giant IBM has answered the call of cash-strapped telecommunication customers by launching a new Linux system tailored to the stringent demands of carriers and service providers.



The x343 will be available worldwide at the end of April as a two-processor server running Linux that meets level 3 of the NEBS (network equipment building system) standards. Telecommunication companies and service providers use NEBS standards as a way of measuring how well a server can withstand harsh conditions such as an earthquake or drastic change in temperature. Prices for a two-way x343 with 1.26GHz Pentium III processors, 2Gbytes of memory and a 36Gbyte hard drive will start at $9,999 (£7,007) Jeff Benck, director of xSeries marketing at IBM, said.

IBM has also put its lower end x330 through level 3 NEBS testing and will ship the server at the end of March with 2 Pentium IIIs, 1Gbyte of memory and two 18Gbyte hard drives for $4,400 (£3,084) Bank said.

With the two additions to its NEBS-certified line IBM has again upped its competition against the dominant server player in the telecommunication market, Sun Microsystems. IBM claims that it can beat Sun on price and performance in this competitive space by putting its Intel/Linux servers up against Sun's Netra products running the Solaris operating system on SPARC chips.

One analyst agreed that IBM is answering a call from struggling telecommunication vendors and service providers that need to do more with less.

"People are seeing Linux take off and are starting to believe that it can provide the same level of reliability as Unix," said Joseph Zhou, an analyst at D H Brown and Associates. "Under this notion, there is market demand in the telco space asking for Linux servers."

Sun has benefited from the reputation of Solaris as one of the most stable operating systems, but the strong developer community around Linux and its steady maturation has some customers thinking the two OSes can go head-to-head, Zhou said.

In addition, telecommunication companies and service providers often create custom applications for their business, making the openness of Linux a natural choice, he said.

IBM has addressed this interest in Linux by opening a Linux Service Provider Lab in Beaverton that will assist customers with testing applications and hardware, Benck said.

IBM has certified the most recent release of Red Hat Linux distribution for the servers but plans to add support for other flavours of the OS.