OU commits £12m to support e-studies
The Open University has outlined plans to use Internet-based technologies to boost its distance learning services, as part of a...
This Article Covers
RELATED TOPICS

Download this free guide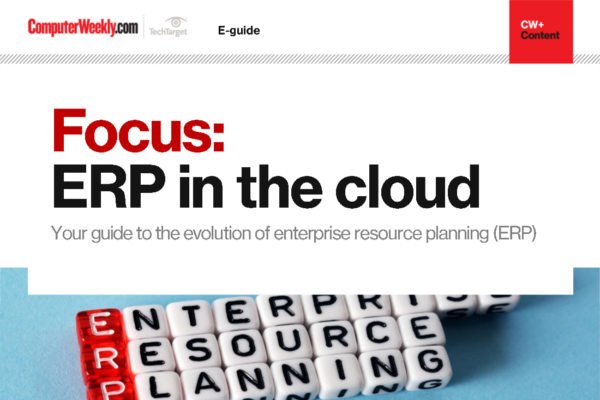 Are you keeping up with the ERP evolution?
Read about the new best practices for the ERP systems and how to tackle the growth of ERP integrations.

By submitting your personal information, you agree that TechTarget and its partners may contact you regarding relevant content, products and special offers.

You also agree that your personal information may be transferred and processed in the United States, and that you have read and agree to the Terms of Use and the Privacy Policy.

The Open University has outlined plans to use Internet-based technologies to boost its distance learning services, as part of a £12m funding initiative.



The university, which has 150,000 students online, will use the money to put the infrastructure and services in place to allow it to fully function as an "e-university", said Dean Taylor, administrator of technology development at its Learning Technologies and Teaching office.

"We have a series of projects in the pipeline as part of the initiative," he said. "These range from administration, such as automating internal processes, to services for students, such as producing course materials in e-book format."

The prime consideration for the Open University when looking at projects is to use the media format and applications that will give the students maximum advantage, Taylor said.

"A single system would not be viable. Each course uses the technology best suited to its needs," he explained. "Some courses are best suited to text-based client/server technology."

To this end, the Open University is rolling out an audio conferencing software package that allows students to log on to a central server and speak to tutors and fellow students.

"This is aimed at courses where real-time interaction is important, for example languages," said Taylor.

The university is developing an instant messaging-based application to reduce students' sense of isolation. "Students will be aware when another member of the group logs on," he said. "The idea is to give them more of a feeling of belonging."

On the mobile side, the Open University is considering the use of Wap technology to offer information, such as the location of the nearest academic library. It is also looking at text messaging as a way of contacting students to send tutorial reminders or to alert them to relevant programmes.

To improve internal administration, the Open University recently implemented e-mail management software that is designed to automatically prioritise e-mails and direct them to the appropriate department.

The Response application, from customer relationship management software provider Kana, will initially be used by 200 tutors, covering 20 departments.

Open University's e-initiatives

Audio conferencing package to allow conversations via PCs


Instant messaging to improve sense of belonging


Considering Wap technology for location-based advice


Looking at SMS for reminders and alerts


Implementing e-mail management software.
Read more on Business applications