Microsoft releases Mobile Information Server 2002
Microsoft has unveiled a new version of its Mobile Information Server, touting the release as offering better security, more...

Download this free guide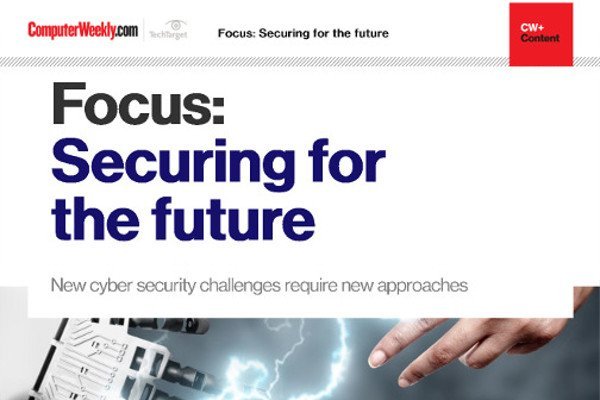 New technologies: a source of threat as well as a solution
Learn about fighting the ever evolving ransomware, IoT botnet malware and data manipulation attacks.
By submitting your personal information, you agree that TechTarget and its partners may contact you regarding relevant content, products and special offers.
You also agree that your personal information may be transferred and processed in the United States, and that you have read and agree to the Terms of Use and the Privacy Policy.

Microsoft has unveiled a new version of its Mobile Information Server, touting the release as offering better security, more features and better manageability.



Among those features will be the automatic pushing of some collaborative components in Microsoft's messaging platform, Exchange, and its client application, Outlook. Updates to calendar entries and meetings, for example, will automatically be sent to wireless devices without users having to synchronize the data from a desktop cradle connected to a networked PC.

In the last release six months ago, e-mail messages were pushed to devices.

"Mobile access will be a core part of Exchange in the same way [Outlook Web Access] is," said Chuck Sabin, product manager for the Mobile Information Server

Mobile Information Server 2002 Enterprise Edition came out so soon after its predecessor in response to customer and partner feedback, the company said in a statement yesterday

In addition to making synchronisation of more data automatic, Microsoft has added secure Secure Sockets Layer technology for the link between a corporate network and a carrier for wireless synchronisation. The previous edition relied on the security protocol and user credentials from the corporate network to authenticate users with the carrier network. When passing data between the corporate and carrier networks, everything appeared in clear text, exposing corporate network information.

Now, however, users will not carry corporate network information to the carrier when their devices receive and transmit data. "You're passing an alternate set of credentials that are only available to mobile users," Sabin said.

Users also requested better management tools, Sabin said. Mobile Information Server 2002 includes provisioning tools and personal setup tools for end users to manage personal identification numbers and user access codes.

In conjunction with the release, Compaq Computer said it would offer a packaged solution for the Mobile Information Server, and Hewlett-Packard said it would offer HP Express Services, which allows up to 50 mobile professionals in a company to conduct a 60-day pilot study of the product.