Special report: Oracle AppsWorld
If you were unable to make it to AppsWorld this month you'll have missed the unique clog-wearing, tulip-scented experience of...
This Article Covers
RELATED TOPICS

Download this free guide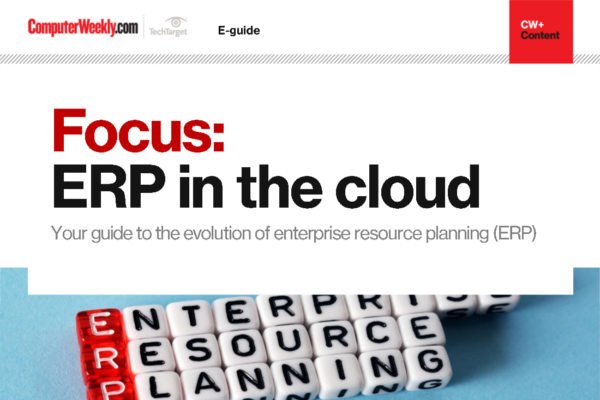 Are you keeping up with the ERP evolution?
Read about the new best practices for the ERP systems and how to tackle the growth of ERP integrations.
By submitting your personal information, you agree that TechTarget and its partners may contact you regarding relevant content, products and special offers.
You also agree that your personal information may be transferred and processed in the United States, and that you have read and agree to the Terms of Use and the Privacy Policy.

If you were unable to make it to AppsWorld this month you'll have missed the unique clog-wearing, tulip-scented experience of Amsterdam in the spring. But you don't need to miss out on the news that matters - CW360.com has rounded up all the top stories from this year's show:



Oracle to drop support for 10.7 applications suite
Oracle will end support for its version 10.7 business applications suite in June 2003, despite customer requests for another extension.
Read article >>

ASP service flounders in Europe
Oracle has just 10 European customers for its Oracle.com hosted applications service, but still expects half of its users to move to the ASP model within five years.
Read article >>

Oracle adds Daily Business Close tool to its suite
Presented as the new jewel in Oracle's E-Business Suite crown, the company has launched its Daily Business Close tool which offers executives a daily rundown on key metrics across all lines of their business.
Read article >>

Ellison: Oracle is unbreakable
Oracle chairman and chief executive officer Larry Ellison has hit back at Microsoft and reaffirmed Oracle's security strategy by claiming its products are unbreakable.
Read article >>

Oracle revamps 11i suite pricing
If you've been having trouble counting the cost of the 11i application suite thanks to its incredibly convoluted pricing system you'll be glad to hear Oracle has announced a new, simplified pricing structure.
Read article >>
Read more on Business applications