SpeechWorks challenges L&H assets auction
SpeechWorks International, a losing bidder for some of the remaining assets of speech technology vendor Lernout & Hauspie Speech...
This Article Covers
RELATED TOPICS

Download this free guide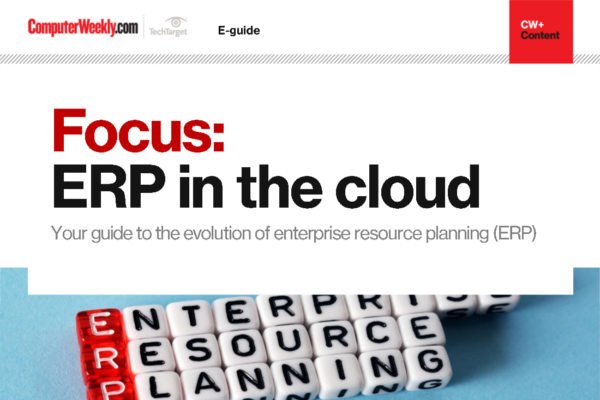 Are you keeping up with the ERP evolution?
Read about the new best practices for the ERP systems and how to tackle the growth of ERP integrations.
By submitting your personal information, you agree that TechTarget and its partners may contact you regarding relevant content, products and special offers.
You also agree that your personal information may be transferred and processed in the United States, and that you have read and agree to the Terms of Use and the Privacy Policy.

SpeechWorks International, a losing bidder for some of the remaining assets of speech technology vendor Lernout & Hauspie Speech Products (L&H), is challenging the auction results and asking a bankruptcy court judge to schedule one final round of bidding.



In a filing with a US bankruptcy court, SpeechWorks said: "[The auction]resulted in [L&H] realising $6.25m to $10m (£4.39m to £7m) less for their assets had the auction been properly conducted."

In a statement, L&H affirmed the fairness of the auction as well as its commitment to ScanSoft as the "highest or otherwise best bidder" for its assets. ScanSoft spokesman Richard Mark said the auction was according to the rules set by the court. He said he still expected the court to award L&H's assets to his company.

On 26 November ScanSoft was declared the winner of L&H's three largest core assets, including its text-to-speech and speech-recognition software technologies. ScanSoft's winning bid for those two assets plus the Dragon Naturally Speaking line was $39.5m: $10m in cash, a $3.5m note and 7.4m shares of ScanSoft stock valued at approximately $26 million.

But Scott Patterson, chief executive officer of Boston-based SpeechWorks, a provider of speech-recognition technology, said his company had not been given the opportunity to place a higher bid for L&H's assets.

SpeechWorks effectively started the auction on 21 October by bidding $12.2m for two of L&H's assets: the text-to-speech business and the speech processing/dialogue unit.

But Patterson argued that last week's auction didn't follow the approved bidding procedure.

"It was a totally disorderly process," he said. "The lawyers [for L&H] failed to inform us of other bids before the end of the auction, and we were not told our bid was superseded, so we could have increased our bid.

"We went to the closing thinking we had won, and then they informed us we didn't. When they announced the winning bid, we were in a state of shock."

The bankruptcy court is to address SpeechWork's objection to the sale at a hearing on 3 December.

L&H was declared bankrupt in October by a Belgian court. The assets auction was held to help pay off the company's $463m debt.
Read more on Business applications