Storage Expo: Businesses say cloud computing is a risk too far
Businesses are turning away from storing their critical data in the cloud, due to concerns over security, government regulations, and the risks of doing...
Businesses are turning away from storing their critical data in the cloud, due to concerns over security, government regulations, and the risks of doing business with cloud start-ups.

Download this free guide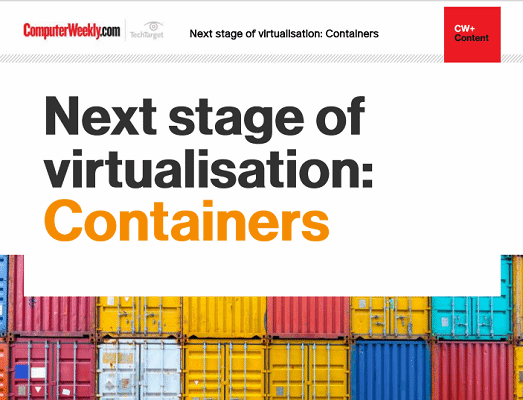 Next stage of virtualisation: Containers
Who doesn't love building blocks? Following the burst of cloud computing, containers are becoming a necessity for all organisational transformation and development. Follow us as we go through the technologies that complement and enhance their use, and outline a first-hand insight into the impact.
By submitting your personal information, you agree that TechTarget and its partners may contact you regarding relevant content, products and special offers.
You also agree that your personal information may be transferred and processed in the United States, and that you have read and agree to the Terms of Use and the Privacy Policy.
Although cloud storage is cheaper than in-house storage, and made sense for some applications, overall it posed too great a risk, said a panel of IT professionals at Storage Expo.
Shikoh Khan, storage platform manager at Transport for London, said he was not convinced that cloud-based storage was safe yet. As a public service organisation, TfL needed to ensure its security could not be compromised, he said.
Dave Harding, head of technology at the British Board of Film Classification, said, "I wouldn't want to put my data in Google. I would prefer to store it in a bank, which already has a lot of my personal information."
A government delegate said that a significant amount of government data cannot be stored in the cloud for regulatory reasons. "We need to comply with ISO 27001, so we need similar guarantees from cloud providers."
Steve O'Donnell, managing director at analyst ESG, said that although cloud storage offers "pretty strong value" for supporting regulatory compliance, it a risk too far. Many of the start-ups offering cloud services today would be unlikely to succeed, he said.
Graeme Hackland, head of IS at Renault F1, said, "With 40% of our workforce mobile, it would make sense to put some data in cloud, but my biggest concern about cloud storage is data security."
Hackland said culturally IT directors preferred to know that the data was stored in their own datacentres. "I can walk into a datacentre and see my data," he said.
But the situation is changing thanks to companies such as Oracle and Salesforce.com, which offer software as service, and store application data in the cloud.
O'Donnell questioned whether users would want to store data at Amazon, Google or Microsoft. But global system integrators, which already store vast amounts of enterprise data, would be in a good position to provide cloud storage services.
Hackland said that businesses will begin to see the benefit of cloud storage by using SaaS e-mail services to store users' inboxes and to provide e-mail archiving.
O'Donnell said users trust SaaS providers. "Our view is that if you are just storing raw data, you have responsibility for it, but if a company buys SaaS, the provider is responsible."