Oracle's latest Fusion Middleware 11g is a key part of Oracle's strategy to help organisation solve complex integration problems, says Oracle president Charles Phillips.
The second major release of Oracle Fusion Middleware (OFM) was aimed at solving the common challenges facing enterprises in the coming years, he told a London conference.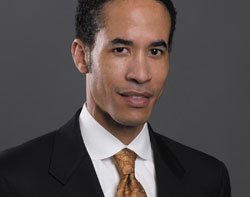 Oracle's key strategy is to solve the problem integration between a plethora of applications through a complete, standard and open middleware product, said Phillips.
Oracle Fusion Middlware 11g shows how our architecture is evolving to change the way people think of enterprise computing, he said.
"For several years we have been working on an architecture that will reduce the complex integration issues, and Oracle Fusion middleware is a major component of that," he said.
The release of OFM 11g is important because it is proof of Oracle's commitment to simplifying enterprise computing, Ronan Miles, chairman of the UK Oracle User Group told Computer Weekly.
"Techies who have been given previews of OFM 11g are genuinely excited about the new features and capabilities that enables them to do more stuff," he said.
OFM 11g introduces over 5,000 customer driven enhancements, the result of over 7,000 hours of engineering and 3m hours of quality assurance and testing. Phillips highlighted new capabilities aimed at supporting cloud computing, grid computing and social networking.
The latest version of OFM also provides enhanced identity management services, web portal services, security services, services oriented architecture support.
"These features enable businesses to customise applications by making changes in a metadata layer without needing to touch application code," said Phillips.
This means customisation is now possible without making future upgrades as difficult, complex or time consuming as they have been in the past because the only changes are made in the metadata.
Phillips highlighted OFM 11g's innovations to take advantage of the latest computer processor technologies.
"Most enterprises are now using multi-core processors, so we have modified our middleware to make use of more than one level of cache to optimise application speeds," he said.
Early adopters include BT, which has used OFM to improve collaboration easier and improve business processes around the world.
According to Mike Blackmore, enterprise architect at BT, BT has already used the new OFM capabilties to reduce its global IT estate by 200 systems.
"OFM 11g is world class and we are confident it will enable BT to meet the challenges of managing thousands of systems around the world" he said.
Email Alerts
Register now to receive ComputerWeekly.com IT-related news, guides and more, delivered to your inbox.
By submitting your personal information, you agree to receive emails regarding relevant products and special offers from TechTarget and its partners. You also agree that your personal information may be transferred and processed in the United States, and that you have read and agree to the
Terms of Use
and the
Privacy Policy
.