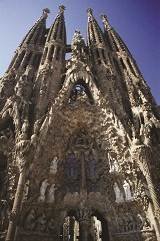 VMware's annual VMworld Europe 2012 is taking place in Barcelona this year at the Gran Via. TechTarget has a team of reporters at the show to keep you up to date on all the news, tips and expert advice.
The Best of VMworld Europe 2012 user awards will also be unveiled, so you can find out all the winners and read their case studies here.
VMworld Europe 2012 News Day 1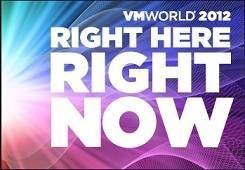 VMworld Europe 2012 kicks off in Barcelona
VMworld Europe 2012 opens with updates from VMware on the cloud and new management suites
VMware's vision for VMworld Europe 2012 enterprise storage virtualisation
VMware sets out its plans for virtualised pools of storage and virtual SANs that create shared storage from distributed server drives.
Oracle licensing complexity VMworld Europe 2012 costing firms millions
Companies virtualising Oracle databases with VMware platforms face millions in penalties over non-compliance.
VMworld Europe: Colt adds backup, disaster recovery services to vCloud
Cloud and network provider Colt Technology Services has added backup and disaster recovery services to its vCloud.
VMworld Europe: VMware hires Microsoft man to run UK
On the opening day of VMworld Europe 2012, in Barcelona Tuesday, VMware has named former Microsoft staffer David Parry-Jones as its new regional director for the UK and Ireland.
VMworld Europe: VMware eases VAR rebate requirement on new business
VMware has almost halved the size of the deal value that partners need to achieve with new customers to earn an extra 10% rebate at VMworld Europe 2012 in Barcelona.
VMworld Europe: Tintri signs Arrow ECS in EMEA
VM-aware storage platform specialist Tintri has announced the signing of a pan-European distribution contract with Arrow Enterprise Computing Solutions (ECS) at VMworld Europe 2012 in Barcelona.
How to virtualise SAP and migrate from IBM onto x86
At VMworld Europe Jo-Ann Fabric and Craft Stores gave an overview of how it virtualised an SAP environment and migrated from an IBM mainframe to x86.
VMware tools up for software-defined datacentres
At VMworld Europe in Barcelona, VMware addressed how it would tackle greater IT complexity through management and automation
VMworld Europe News Day 3
Austrian hospital improves data access with Imprivata
Klinikum Wels-Grieskirchen hospital in Austria explains how it improved speed of access and security to its works stations.
VMworld Europe 2012 Key highlights and technology takeaways
VMworld Europe 2012 focused on software defined datacentres, cloud automation, mobile virtualisation, heterogeneity and building new IT skills
Scenes from VMworld Europe 2012
See what VMworld Europe looked like this year, in Barcelona, and the different activities around the show.
Violin - a proudly proprietary storage vendor . . .
Computer Weekly meets with Violin Memory, a vendor which apparently spends a lot of time telling you what it's not about.
Whiptail's commodity drives
Our storage editor meets with Whiptail, another all-flash array vendor. Unlike Violin Memory it doesn't mince any words about being an SSD vendor or not.
NetApp is storage #1. Oh, really?
NetApp Data ONTAP is the world's #1 storage OS? Our storage editor tlaks to the vendor during VMworld Europe.
Best of VMworld Europe User Awards 2012

Best of VMworld Europe User Awards 2012: VMworld Europe 2012 Winners
The winners of the Best of VMworld Europe User Awards 2012 have been announced. Find all the pics from the awards here and details of the winning projects.
Winners of Best of VMworld Europe 2012 user awards announced
Six European IT projects have won the Best of VMworld Europe 2012 user awards at the VMworld Europe 2012 event in Barcelona.
Best of show: Winners video
Tiger Wheel & Tyre, took the VMworld Europe 2012 User Award for best virtualisation and server consolidation project project. Here they speak to ComputerWeekly about their win.
European IT firm Bull SAS tailor-makes private cloud with security assured
The research labs at Bull SAS handle development of critical defence and enterprise projects in Europe. Read the full case study here.
Cloud-based VDI delivers IT efficiency and scalability for developer and its customers
If the success of an IT project depends on the value it brings not just to the deployer but also to its customers and on to their customers, then Colt Technology's cloud-based desktop-as-a-service project must be high up there. Read the full case study here.
Desktop virtualisation helps travel agent centralise IT across 560 branches
Poor standardisation and lack of centralised IT across 560 branches of a German travel agency was causing IT inefficiency, downtime and business loss. Read the full case study here.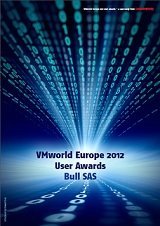 VMworld Europe 2012 User Awards The National Trust
For many, a green datacentre and a reduced carbon footprint strategy is a nice-to-have, but it was the driving factor behind a virtualisation project at the National Trust. The project has allowed the charity to reduce its carbon emissions and drastically cut its IT energy consumption. Read the full case study here.

Tyre company innovates with back-up and replication in a virtualised IT estate
Using virtualisation as a cost-effective alternative to refreshing an ageing physical server environment has helped tyre company Tiger Wheel and Tyre improve its R&D. Read the full case study here.

Case Study: Virtualisation saves pharmaceutical firm from natural disasters
Global pharmaceutical company Catalent Pharma Solutions suffered three natural disasters in 2011 – an earthquake, a tsunami and a fire – but a robust virtualisation, back-up and disaster recovery strategy helped it rescue its IT infrastructure and restore services quickly. Read the full case study here.
More virtualisation news from Computer Weekly
News from VMworld 2012 San Francisco