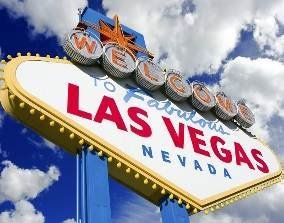 EMC World 2012 is taking place 21-24th May at The Venetian, in Las Vegas.
Keep up to date with all the conference news and industry tips.
EMC World 2012 news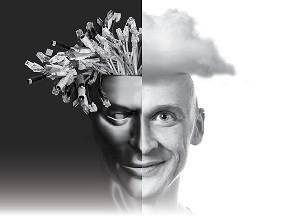 EMC World 2012 sees XtremIO teaser
During a keynote at EMC World 2012, the vendor displayed snippets about a flash-based storage array, codenamed project X.
Revenues to hit £3bn in 2013 from Vblocks
Cisco, EMC and VMWare's partnership through the datacentre in a box product, Vblocks, is ramping up revenues.
Syncplicity snapped up by EMC
EMC has confirmed a deal to buy cloud file management firm Syncplicity, but no figures revealed.
EMC secures 20PB storage deal with social media giant Facebook
A source close to the situation tells Computer Weekly the deal involves scale-out storage technologies.
EMC World 2012 opens with new VMAX
Opening day of EMC World 2012 sees EMC launch upgrades to storage portfolio, with a new VMAX array.
VMAX, big data and cloud services topics of interest at EMC World 2012
SearchStrage.com is at EMC World 2012. See its coverage of the show.
Flash could reside in multiple locations in datacentre hardware, says EMC
EMC's head of unified storage Rich Napolitano says Flash should reside in multiple locations in datacentre hardware, digging at smaller rivals.
EMC CEO says FushionIO is 'darn right foolish'
War of words continues over FusionIO, at EMC World 2012.
Day 1 at EMC World 2012 partners are top of the list
EMC used the first day of its EMC World 2012 conference to unveil two new cloud practices within its Velocity Solution Provider Programme, and unveil a channel exclusive unified storage platform.
EMC claims cloud not ready for enterprise back-up
According to EMC, cloud based backup services are set to present a number of challenges for customers.
EMC to launch new VMAX storage at EMX World 2012
EMC will launch its latest VMAX storage – the Symmetrix VMAX 40K at EMC World 2012, in Las Vegas. The new VMAX 40K will include twice the performance, capacity and cache memory of the VMAX 20K.
EMC World 2012 news
EMC VPlex gets an active-active storage facelift at EMC World 2011 at EMX World 2012
EMC announced its VPlex active-active storage platform, at EMC World 2011. The platform adds a Geo version which can disruptively move data over thousands of miles.
NetApp issues statement on EMC's VPlex announcement
NetApp issued a statement, saying it can do everything EMC's VPlex products can achieve, after the vendor unveil its new range at EMC World 2011.
Day zero at EMC World 2010
Day 0 at EMC World is a party day, which not much going on apart from trying to register thousands of attendees. This blogger tells of his experience as a returning attendee.
More from SearchStorage.com