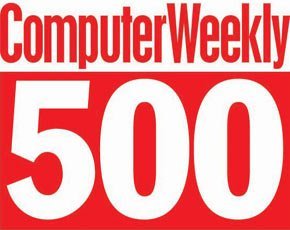 IT departments are often caught up in a dilemma when it comes to datacentre management. Demands for storage and processing power continuously increase, while budgets are nearly flat. Meanwhile, new technology models, such as virtualisation and cloud computing, are offering radical new ways to deliver datacentre services.
In such a scenario, what should the CIO do? How can an organisation ensure that a datacentre transformation improves service levels, meets user needs and cuts costs?
CW500: How transforming a datacentre can transform your business
Colin Rees, IT director at Domino's Pizza, and Josko Grljevic, IS director of theTrainline.com, reveal how transforming their IT departments transformed their businesses. Read the full story here
Download copies of the speaker presentations
Josko Grljevic, IS Director of thetrainline.com, explains how the on-line train ticket retailer cut its IT costs dramatically by virtualising its datacentre and moving IT services into the cloud. DOWNLOAD THE REPORT
Colin Rees, IT Director at Domino's Pizza explains how a project to move the company data centre into the cloud, has transformed its online business. DOWNLOAD THE REPORT
John Rakowski, advisor and analyst at Forrester Research, offers five tips on optimising and managing company datacentres. DOWNLOAD THE REPORT
Buyer's Guide to datacentres
IT departments are grappling with the challenges of virtualisation, driving business growth, new datacentre designs, and the impact of environmental regulations. This nine-page guide gives essential advice to CIOs and senior IT professionals looking to maximise the potential of their datacentres.
Click here to download the Buyer's Guide to datacentres.
CW500 Club
The CW500 Club from Computer Weekly is a private members' club for senior IT professionals and leading industry figures. Membership is by invitation only and allows access to premium content for IT leaders and a monthly networking event held at the BCS (Chartered Institute for IT) in London.
For details of forthcoming CW500 events, visit our CW500 events site where you'll find full speaker information, agenda and notifications of future CW500 meetings.
Click here to read all our CW500 and IT leadership articles.
Join the debate on the CW500 LinkedIn group.
For more information contact: cw500club@computerweekly.com
To register for the next CW500 click here.