Users await clear direction for SeeBeyond as Sun evolves Java
Sun's acquisition of SeeBeyond will allow the company to offer application integration technology to users of Java. But questions remain over how SeeBeyond will fit into Sun's Java Business Integration strategy.

Download this free guide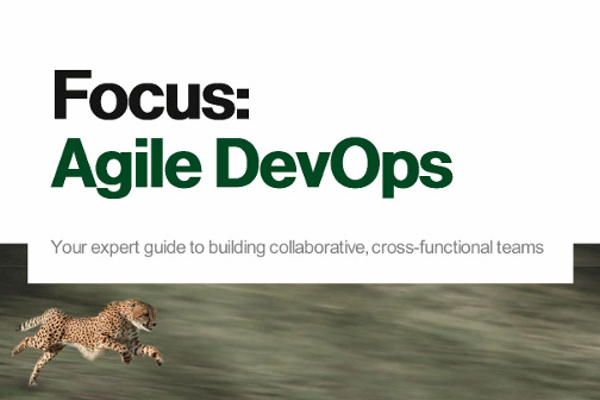 How to bring agility to your DevOps team?
Learn how to successfully adopt a DevOps in your organisation as well as how to improve the agility of the team and draw inspiration for your DevOps project from 3 case studies.

By submitting your personal information, you agree that TechTarget and its partners may contact you regarding relevant content, products and special offers.

You also agree that your personal information may be transferred and processed in the United States, and that you have read and agree to the Terms of Use and the Privacy Policy.

Sun's acquisition of SeeBeyond will allow the company to offer application integration technology to users of Java. But questions remain over how SeeBeyond will fit into Sun's Java Business Integration strategy.

Ovum analyst Gary Barnett said, "In terms of corporate viability, SeeBeyond is more secure under Sun." But going forward he said users would need to see how Sun integrates the SeeBeyond products into its Java Business Integration strategy.

Gartner warned that Sun did not successfully advance the products it acquired from Forte and Netscape in 1999. However, the analyst firm said users could now consider Sun a potential integration partner, pending successful adoption of SeeBeyond by Sun's engineering, sales and support organisations.

Keeping SeeBeyond's 2,000 customers loyal will be a challenge, according to Gartner, since Sun will almost certainly "sunset" parts of SeeBeyond's product line, including its portal and Ican (Integrated Composite Application Network) versions of eGate.

To make this acquisition a success, Gartner said, Sun must show a lasting commitment to SeeBeyond users and use SeeBeyond's vision strategically. This would mean giving Ican a first-class position in Sun's service oriented architecture strategy, .

Massimo Pezzino, vice-president of research at Gartner, said, "The acquisition is an attempt by Sun to offer application integration which builds on its Java Enterprise Server technology."

But SeeBeyond's flagship software, Ican 5.0, offers components, such as an application server and portal software, that clash with Java Enterprise Server.

Pezzino was concerned that Sun may adapt Ican to fit into its Java Business Integration strategy, which could destabilise Ican and affect backwards compatibility. He noted that most SeeBeyond users were running older versions of the company's integration products, such as Datagate and eGate.

SeeBeyond's eGate Integrator 5 is hosted on a Java 2 Enterprise Edition 1.4 reference implementation, and its internal architecture aligns with Java Business Integration requirements, but the interfaces must be modified to enhance compliance.

When questioned about how Sun planned to support existing SeeBeyond customers, a spokesman for Sun said, "In the past we have supported all the customers of companies we have acquired."

He added that the company was unable to reveal its plans for integrating SeeBeyond until the deal has been finalised.
Read more on Web software