Towards an inclusive future
Leeds City Council is fighting social exclusion using customer service centres. Paul Donovan reports
This Article Covers
RELATED TOPICS
Leeds City Council is fighting social exclusion using customer service centres. Paul Donovan reports
Leeds City Council is at the forefront of technological innovation in local government, thanks to a multi-channel customer service programme that it has been developing over the past four years.

Download this free guide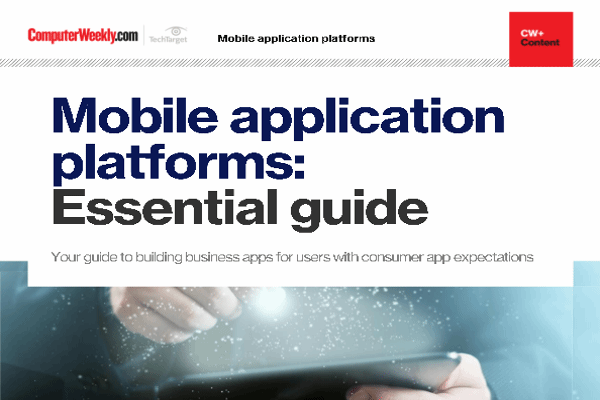 Time to take control of mobile applications
Expert tips on how to deal with mobile application platforms
By submitting your personal information, you agree that TechTarget and its partners may contact you regarding relevant content, products and special offers.
You also agree that your personal information may be transferred and processed in the United States, and that you have read and agree to the Terms of Use and the Privacy Policy.
Working in partnership with services firm ICL, the council has developed 13 one-stop centres and a call centre. ICL and LCC have also developed an intranet-based customer knowledge management system, now supplemented with Siebel's customer relationship management (CRM) system.
The council says the new system will save it £450,000 a year. The savings come mainly from the replacement of manual log books, which has reduced the cost of producing management reports and freed up time for experienced staff. Other savings have been made by replacing printed forms with electronic ones.
As well as cutting council costs, the CRM system generates data that can be analysed to ensure resources are targeted more accurately.
The programme cost £1.9m to implement. It covered consultancy fees, infrastructure improvements, hardware and software licences. The CRM element cost £500,000.
The council is particularly pleased about the contributions the system has made to effective working. "The community planning process has been enhanced and the call centre is handling 25% more calls than originally projected. The programme also assisted the council benefits service in winning Beacon status in 1999/2000," said a council spokeswoman.
The council hopes that the one-stop centres will combat social exclusion. Leeds has been notorious for polarisation between rich and poor members of the community.
The one-stop centres enable the council to reach and find out more about social exclusion in the city, its causes and remedies.
"The CRM system makes it easier for people to gain help and information on council services. The council will also be able to better target information and services according to customers' needs. This will lead to further improvements in the way the council serves the people of Leeds," said the spokeswoman.
crm in leeds
Leeds council aims to:
Extend the scheme to other areas of the council
Extend the system to council members, so they can track queries on behalf of constituents
Provide customers with direct access to the CRM system through the council's Web site. They can then raise their own request for services or track progress on earlier requests
Develop greater computer telephony integration so the caller's identity and history can be automatically displayed before the call is answered
Read more on Business applications