Oracle Beehive collaborates with business processes
Oracle's introduction of the Beehive...
Oracle's introduction of the Beehive enterprise collaboration platform last week promises to give IT departments the ability to collaborate with customers and suppliers more effectively.

Download this free guide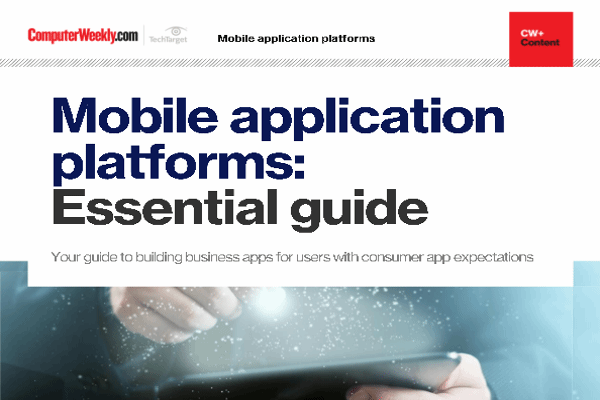 Building business apps for users with consumer app expectations
One of the mantras of modern enterprise application development is that business applications should be as easy to use as mass market consumer applications. In this guide, Computer Weekly examines the issues around mobile applications and the platforms emerging to help developers.
By submitting your personal information, you agree that TechTarget and its partners may contact you regarding relevant content, products and special offers.
You also agree that your personal information may be transferred and processed in the United States, and that you have read and agree to the Terms of Use and the Privacy Policy.
The product will allow companies to share data between their ERP systems and e-mail, voicemail, instant messaging systems.
Companies can use information in these documents to automatically trigger business processes in their ERP software. For example, Beehive could allow a company to automatically capture e-mails from a customer in its customer relationship management system, or capture address details to automatically update a shipping address.
Beehive puts Oracle in a similar position to Google, which is attempting to offer end-users an alternative to Microsoft desktop software.
Oracle is not the only company forging links between ERP and groupware software. SAP has developed Duet, which bolts on to Outlook to allow staff to use their Outlook contact address book database for CRM and HR tasks.
Oracle, rather than bolt on its ERP business processes to an existing e-mail platform such as Microsoft Exchange or Lotus Domino, is positioning Beehive as replacement for these products.
This means IT directors will need to assess whether the benefits of Beehive justify discarding their existing e-mail systems. Unlike rival platforms such as Duet, or the integration features in Exchange and Domino, Beehive is built using a service oriented architecture (SOA). This should minimise the programming effort required to integrate telephone and e-mail correspondence with enterprise software.
"Beehive can be integrated and embedded into many different elements of a corporate architecture, rather than being a standalone collaboration software island," says David Mitchell, senior vice-president at analyst firm Ovum.
Ray Wang, vice-president and principal analyst at Forrester Research, says, "Companies with existing collaboration and e-mail-based approaches might consider limited deployments of Beehive."
However, Wang believes Beehive may find a niche in newer companies that have not standardised on Exchange or Domino.
People may not be ready to discard their investment in Exchange, but Beehive's built-in security and ability to integrate with enterprise applications using a SOA may convince some IT directors.
Read more on Business applications