No false starts for IT
With a potential one billion people watching, 27 venues to cover and an estimated nine million printouts for the 17th...
This Article Covers
RELATED TOPICS

Download this free guide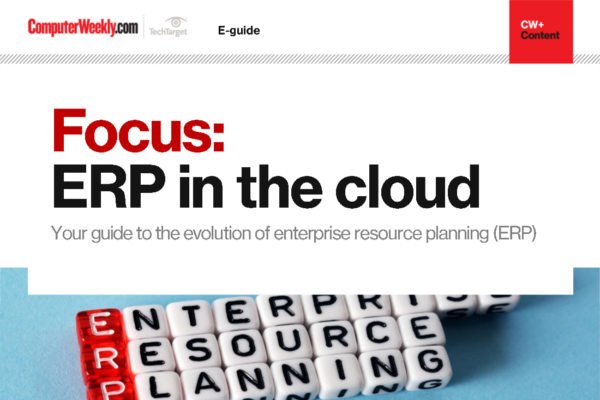 Are you keeping up with the ERP evolution?
Read about the new best practices for the ERP systems and how to tackle the growth of ERP integrations.

By submitting your personal information, you agree that TechTarget and its partners may contact you regarding relevant content, products and special offers.

You also agree that your personal information may be transferred and processed in the United States, and that you have read and agree to the Terms of Use and the Privacy Policy.

With a potential one billion people watching, 27 venues to cover and an estimated nine million printouts for the 17th Commonwealth Games, IT cannot afford to fail. While Microsoft and XML are new to this game, they will underpin the event's IT. Murdoch Mactaggart finds out why



It is almost an axiom of IT projects that deadlines are elastic. Poor planning or poor project control may be major factors but large and complex IT projects very often run late or over budget, or launch with reduced specification and inadequately tested. For Gerry Pennell, IT director of Manchester 2002, the company formed from a consortium of local authorities and commercial companies to manage the 17th Commonwealth Games, having an absolute and fixed deadline of 25 July concentrates minds wonderfully.

"It's a big deadline," he says, "and it simply can't slip." Any serious breakdown in the IT infrastructure behind the games is going to be seen immediately by most of the one billion spectators worldwide expected to view the games over their 10-day run.

It is the UK's biggest-ever sporting event: on a world scale it is bigger than the winter Olympics; between a third and half the size of recent summer Olympics; and bigger than the last Olympics held in Britain in 1948.

About 5,000 athletes from 72 Commonwealth countries will take part in 17 sports and win a total of 1,480 medals.

This year, the programme will integrate elite disabled athletes. Their medals will be counted towards the overall medals tables of the competing countries. One prominent competitor will be Tanni Grey-Thompson, holder of 13 gold and other Paralympic medals, a Great Britain track team member since 1987 and six times winner of the women's wheelchair race at the London Marathon in April.

Shooting events will take place at Bisley, Surrey, but all the other events will take place in and around Manchester. There are 27 venues, 17 of them for sporting events.

The recently-built City of Manchester Stadium is the location for most of the track and field events. This can seat 38,000 people but once the games are over, the athletics track in the centre will be replaced with a football pitch and 10,000 seats will be added, and the stadium will become the home ground of Manchester City FC.

One of the problems facing Manchester 2002 - and particularly the IT department - is that it has not been possible to get access to many of the venues until very shortly before the games begin. The Manchester Evening News Arena, for instance, site of the boxing finals and of the netball competitions is in almost constant use for other events.

"We had three main challenges," explains Pennell. "First, there was the systems integration challenge - getting the software we needed, testing it and gluing it all together. Second, there was the challenge of actually getting the technology into the 27 venues, particularly where access was restricted. Then, lastly, there's the challenge of operating it at the high level necessary to give the support which is essential in an event like this."

Among the early strategic decisions that Pennell took was to keep things simple, to re-use existing applications where possible and so avoid needless in-house development and, partly as a consequence, to standardise on a single technology platform.

Pennell refuses to reveal the IT spend but says it was less than 10% of the $300m (£194m) spent on IT at the Sydney Olympics. IBM is heavily associated with such sporting events and a combination of IBM hardware with, in some cases, the GNU/Linux open operating system, Java 2 Enterprise Edition-based applications and ancillary tools such as the Apache Web server would seem to have been an obvious route to follow, both to draw on existing expertise and to keep costs down.

Yet the technology platform is pure Microsoft, an interesting approach in the light of recent concerns over costs, security and, in some quarters, resilience and scalability. According to Pennell, the IBM/Linux route was evaluated but there were two major problems.

"Some of the services we needed and, in particular some of the specialist applications, were only available on a Windows platform and to move to Unix would have meant a load of undesirable and expensive porting," he says. "But the second barrier was to do with IBM internal commercial practices [where] every operating division has to have a piece of the action for an event like this. At the Olympics there were AS/400s, RS/6000s, the MVS 360 architecture and more, and there was very little there that I felt we could reasonably use.

"Multiple platforms would add to the complexity, and these two factors meant that approach just was not viable," says Pennell.

A vitally important part of any sporting event is scoring, timing competitors and measuring their efforts according to the standards of the sports involved. This is the responsibility of Swiss Timing, a specialist scoring company.

The equipment needed differs from sport to sport - that handling track races being quite distinct from what is needed for, say, the pole vault. Interestingly, the greatest challenge in terms of complexity is presented by the sedate sport of lawn bowls, because several competitions take place simultaneously.

A second specialist application supplier, Delta Tre Informatica, is responsible for much of the work involved in the vital local and central results systems each of which contribute to the overall Games Family Information Systems (GFIS) deployed on a network of "infoterminals" to provide up-to-date information on events, logistics and participants.

Specialist software collates results information with background information such as athletes' previous performances, event records and the like, statistical information such as the number of shots by a particular player in a netball match and similar relevant material, and feeds this into the results systems and updates the live scoreboards in the various venues.

Inevitably the event will generate huge media interest and Manchester 2002 expects about 5,000 journalists - ranging from those representing print publications through to radio and TV commentators, camera crews and the like. Although computer access is widely available journalists want results on paper and the role of many of the 900 IT-related volunteers (there are more than 10,000 volunteers helping in the games as a whole) is to deliver printed sheets to the press benches. Pennell estimates that between eight million and nine million pieces of paper will be printed.

The BBC broadcasts the games to UK audiences and supplies feeds to other providers, including in other countries, and part of the IT role is to blend in the overlays which explain matters such as rankings or show close-ups of shooting targets as the competitor fires.

The IT infrastructure has to support all of this. Windows 2000 or XP Server and Advanced Server are deployed behind the scenes and Windows 2000 Professional is on the desktops. Information on staff, volunteers, visitors and accreditations, as well as historic sporting data, results and more, is managed through SQL Server 200l. Hardware is from Compaq/Hewlett-Packard, printers from Xerox and much of the communications infrastructure is from BT.

Microsoft Operations Manager constantly monitors the servers and the technology operations centre is replicated across two sites. There are local area networks in each of the 27 locations and all these are connected in a wide area network, with separate links to each communications centre.

Wireless networking is not being used. "We expect a large number of people to arrive at the games with various forms of [radio] equipment," says Pennell, "and the risk of having interference and cross-over effects is just too great, which is why we went for the low-risk solution using conventional cabling."

One of the notable characteristics of the infrastructure is the extensive use of XML, managed here through Microsoft's Biztalk 2000 Server.

Data from the local results system, the athletes' villages, the media centre and elsewhere is passed through as XML, everything which reaches the central results system is in XML, all the news and related feeds to broadcasters and news agencies, such as Reuters, is in XML and data reaches the Web sites in XML form, in each case according to schema developed by Manchester 2002 or by one of its technology partners.

"Six years ago, when I joined Microsoft, we wouldn't have dreamed of getting involved in something this big," remarks Alistair Baker, until recently responsible for Microsoft's involvement with Manchester 2002, "but we took the decision that as both our technology and, very importantly, our service organisation was sufficiently mature, we should be part of it and so demonstrate our enterprise capabilities."

For Microsoft this is a major challenge and the company appears to be doing everything possible to make sure not only that the IT infrastructure is fully ready in time but that it is sufficiently resilient to cope with any problems, including malicious attempts at breaking what will inevitably be a very high profile Web site and IT deployment. Considerable redundancy has been built in and specialist Microsoft support staff will be on-site 24 hours a day for the 11 days of the games.

Pennell seems happy with the service from Microsoft. "I'd never used it as a service provider before but it has all worked very well for us. It has been integrated and consistent from end to end, beginning with architectural design consultancy right from the start, project management and additional consultancy as the project continued and through to the essential support it is providing as the games begin."

Technology is undoubtedly key to the success of the games, and the indications at the start of the 10-day event are that the whole project has been well planned and executed.

If it works as expected then no doubt Microsoft and the successors to Manchester 2002 will be looking to take on the bigger challenge of the next UK Olympics, whenever that may be.

Technical facts


Public Web site expected to have about 180 million hits daily; Microsoft IIS will manage both that and the internal intranet
Pure Windows platform using Windows 2000 and Windows XP Server/Advanced Server for delivery and Windows 2000 Professional on the desktop systems; Office XP Professional used for word processing and general administration tasks
120 servers, 2,000 information PCs and 600 administrative desktop PCs, 400 printers
The server and desktop systems are managed centrally using Microsoft Operations Manager and Compaq Insight Manager
Microsoft Internet Security and Acceleration Server manages the background administrative intranet and provides the portal facilities through which designated third parties can communicate
Staff authorisation badges are conventional, low-tech items simply using colour, text and photographs
The 14 types of Compaq servers are configured with redundant subsystems including dual power supplies and network interface cards and mirrored Raid disc arrays and the servers are themselves designed to operate as redundant pairs
The database management system is SQL Server 2000 and e-mail is handled using Microsoft Exchange 2000
Key software installations, such as Microsoft IIS and SQL Server 7, are replicated to warm standby systems and the technology operations centre is replicated across two sites with separate wide area network links from each to the individual site local area networks.
Read more on Business applications