Mobile love affair costs UK businesses billions
Firms could save by clamping down on mobile usage
UK businesses could save billions by clamping down on workers using mobile phones at their desks.
Almost half of the UK business managers surveyed by IP communications firm Mitel admit to using mobiles in the office, at often double the cost of the landline right in front of them.

Download this free guide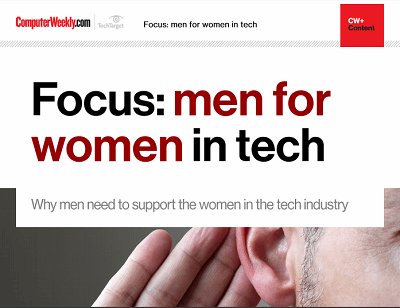 Men for women in tech
This guide showcases some of the men who are helping women to progress in the technology industry and the methods they are using to do so.
By submitting your personal information, you agree that TechTarget and its partners may contact you regarding relevant content, products and special offers.
You also agree that your personal information may be transferred and processed in the United States, and that you have read and agree to the Terms of Use and the Privacy Policy.
Mitel estimates that reducing calls by just five minutes a day would slice £2.5bn off costs every year. "With more and more businesses handing out mobiles to their employees, the research identifies a major lack of control over their usage," says Graham Bevington, UK managing director at Mitel.
"Organisations should think about supplying employees with a single number that follows them, regardless of location or device."
Read more on IT jobs and recruitment