Island life gets you in the fast lane
Groundswell
Ship your secure financial transaction systems over to...
John Riley
Groundswell
Ship your secure financial transaction systems over to the Isle of Man if you want to ensure that the Government doesn't snoop on your customers. The same goes if you are an Internet service provider.

Download this free guide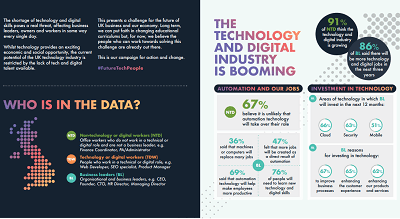 Infographic: Future-proofing UK technology
The current potential of the UK technology industry is restricted by the lack of tech and digital talent available. Read through this challenge for the future of UK business and our economy.
By submitting your personal information, you agree that TechTarget and its partners may contact you regarding relevant content, products and special offers.
You also agree that your personal information may be transferred and processed in the United States, and that you have read and agree to the Terms of Use and the Privacy Policy.
The island with the oldest parliament in the world has rejected the dog's breakfast of the Regulation of Investigatory Powers Act, bulldozed so cavalierly through the UK parliament by home secretary Jack Straw last autumn.
By contrast, the Manx government sensibly shopped around for the best regulatory environment it could find, coming up with liberal legislation based on Australian e-business law.
We have repeatedly warned the Government how easy it is to switch IT operations quickly to take advantage of off-shore benefits, such as light jurisdiction. Now is the time to go. With 1.2 terabits per second external links, the Manx technological climate is right too. The Isle of Man is on track to pip Japan to become the first place in the world to implement a third generation UMTS mobile service this April.
The Internet revolution has been manna to many island communities, such as the much vaunted Singapore, or even the remote Pacific island of Tuvalu which sold its Web country suffix ".tv" for $60m.
The Isle of Man is much closer to home and, unlike in martinet Singapore, you won't face arrest for spitting in the street.