None of the CEOs of the world's biggest firms use social media, according to George Colony, CEO at Forrester Research, who has spent the past few months speaking to the world's top 100 chief executives to find out how much they use social media.
He says, "Looking at the top 100 CEOs in the world, zero are social." In other words, no one he spoke to blogs or tweets regularly. He also asked the top tech firms the same question. Again, "In tech companies, zero are social. Even in the social media companies like Facebook, CEO Mark Zuckerberg is not social. He is a very infrequent blogger. He didn't respond to my message."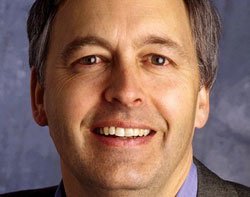 The average age of the top CEOs is 59. They are too old, social media is seen as too risky and there is not enough time for them to indulge in social media, says Colony.
Besides the obvious risks, in terms of accidentally revealing market-sensitive information, Colony believes that social media will play an important role for future CEOs. "If the CEO has something to say, then they should be social to create a message to customers for the company," he says.
According to Colony, of the top 1000 companies, there is just one CEO who grew up during the home computing revolution, when Apple launched the Apple II. That means that almost every CEO comes from the pre-internet and pre-personal computing age. They are used to having large corporate headquarters, where they can see all their employees working. The idea of interacting with social media is therefore very alien.
He argues that in 10 years' time this will change. "Boards of directors will look to hire with CEOs who are comfortable in the social world," he says. A CEO who has been influential in social media may bring a following of potential investors, customers and new recruits.
For a CEO, social media is also about listening to customers. "In the US, Domino's Pizza found that people didn't like their pizzas. People were saying pretty nasty thing about Domino's." But listening to the feedback from customers through social media, they have been able to improve the recipe, ie make the product better, which has allowed them to start growing their market share Colony describes this affect as "social sigma". Colony says CEOs should understand how they can use social networking to improve products. Customers are part f the development process.
Some successful products, such as Apple's iPhone and iPad, were not designed this way, but Colony says, "Few CEOs can be as creative as Steve Jobs." For the others, he believes social media can help them identify ways to engineer better products.
CEOs need not worry about spending all their free time on Twitter or blogging. He says, "There is not enough time for a CEO to do five to six tweets a week. How many people in the world can make the time to say something meaningful? Most people [who tweet and blog frequently] are blow hards."
Instead, Colony recommends CEOs should be "social light", by tweeting perhaps 10 to 20 times per year and posting a blog once every two months, which ties in with quarterly financial updates and product launches.
The CIO has a role to play in coaching the CEO on the technology platforms to use, he says.
Email Alerts
Register now to receive ComputerWeekly.com IT-related news, guides and more, delivered to your inbox.
By submitting your personal information, you agree to receive emails regarding relevant products and special offers from TechTarget and its partners. You also agree that your personal information may be transferred and processed in the United States, and that you have read and agree to the
Terms of Use
and the
Privacy Policy
.
This was first published in June 2010