IT management needs to review information access strategies
Companies need to examine and update their policies and technologies for managing the increasing volumes of secret information.
Companies need to examine and update their policies and technologies for managing the increasing volumes of hitherto secret information that can be retrieved without authorisation by insiders and outsiders alike, according to Don Tapscott, chief executive officer of the New Paradigm Learning Corporation in a Fellows interview published by market analyst Gartner.

Download this free guide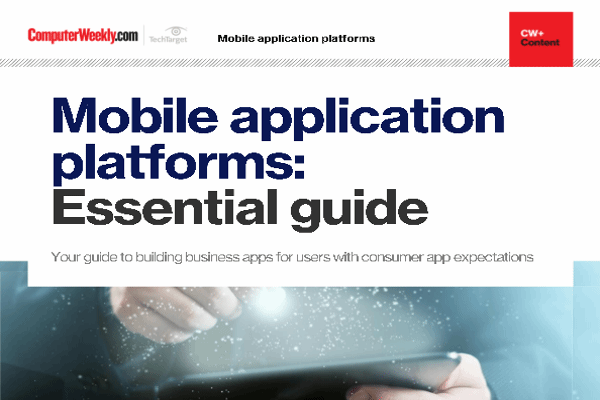 Building business apps for users with consumer app expectations
One of the mantras of modern enterprise application development is that business applications should be as easy to use as mass market consumer applications. In this guide, Computer Weekly examines the issues around mobile applications and the platforms emerging to help developers.
By submitting your personal information, you agree that TechTarget and its partners may contact you regarding relevant content, products and special offers.
You also agree that your personal information may be transferred and processed in the United States, and that you have read and agree to the Terms of Use and the Privacy Policy.
Tapscott argues that effective management of secrecy-versus-transparency issues can help companies build more trusting relationships with key stakeholder groups, ranging from customers, employees and investors through to those involved with formulating public policy.
He adds: "Every company needs a transparency strategy" to adjust to advances in IT. If you just nonchalantly fumble into this new age, punishment can be very swift. Most companies are just winging it. There can be all kinds of unintended consequences of being too closed or inappropriately open."
Furthermore, Mr Tapscott identifies IT imperatives for an effective transparency strategy, including: creating an IT architecture and suite of applications and data structure for more "open" enterprises; understanding interests of other parties by utilising forecasting tools and models, data mining, and integrated communications across a variety of channels; monitoring performance against goals; applying customer-relationship management software that gathers information about stakeholders and also builds relationships with them: developing IT systems to create transparency in the supply chain.
Read more on Business applications