IT is key to data law compliance
So, Big Brother has got his wicked way then? Every employer harbours a secret ambition to work for the Ministry of Truth?...

Download this free guide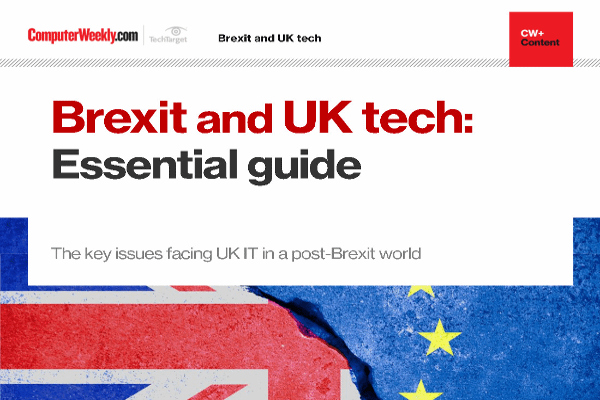 Brexit and UK tech: Essential guide
Find your way in the post-Brexit world and establish priorities in the face of uncertainty
By submitting your personal information, you agree that TechTarget and its partners may contact you regarding relevant content, products and special offers.
You also agree that your personal information may be transferred and processed in the United States, and that you have read and agree to the Terms of Use and the Privacy Policy.

So, Big Brother has got his wicked way then? Every employer harbours a secret ambition to work for the Ministry of Truth? Everything you say and do will be noted down, only to be altered at a later date to suit particular needs?

Come on, surely this is a bit of an overreaction. A responsible organisation has to monitor the correspondence coming in and going out to meet stringent compliance guidelines. Without technology tools such as records management, this is impossible.

But the whole point about records management is that documents are kept in an unaltered state, so that they can be audited by the regulators at a later date. It is hardly the 1984 scenario we have all been dreading.

Of course, the technology implementation is only part of the deal. You also need to introduce business processes to make it work and make cultural changes to ensure that people are comfortable with the new technologies. In our experience, most people find that content management makes their working lives a lot easier, even if they are sceptical to start with.

Compliance is not optional. Every company must obey the rules, and the quicker companies implement new technology and business processes and effect cultural change, the easier it will be to comply with not only Sarbanes-Oxley and Basel 2, but anti-money laundering, freedom of information and the Data Protection Act. Don't leave it too late.

Liz Maloney is UK managing director at Hummingbird