Forum wants your views on e-learning
Views on career development and online learning are being sought by the new BCS Education and Training Forum to guide its work...

Download this free guide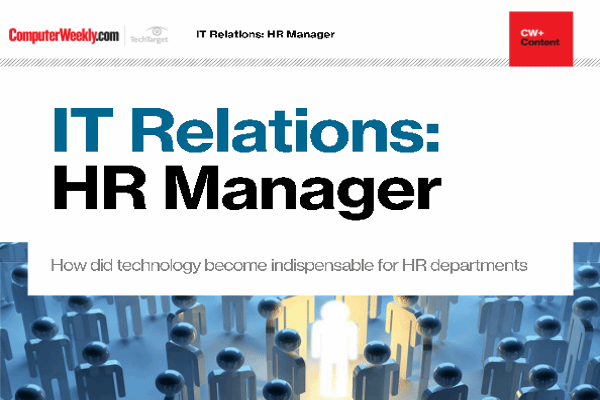 How did technology become indispensable for HR departments
HR and IT departments have begun to work closely together over the last few years. While HR historically has often received limited attention, companies now understand the key role the department plays in the business.
By submitting your personal information, you agree that TechTarget and its partners may contact you regarding relevant content, products and special offers.
You also agree that your personal information may be transferred and processed in the United States, and that you have read and agree to the Terms of Use and the Privacy Policy.

Views on career development and online learning are being sought by the new BCS Education and Training Forum to guide its work within the society, writes John Kavanagh.



On the career development front the forum says many IT professionals feel they do not get the support they need in terms of appropriate training, career opportunities and guidance, and networks of fellow professionals - especially if they work alone or in small teams.

The forum wants to get the views of IT people on issues such as how individuals or small teams get access to training and development; whether there are career paths for IT teaching staff or technical support staff in education; and how salaries for IT staff in education and training compare with others.

The forum would also like comments on the potential and possible disadvantages of online learning, especially as schools and libraries increasingly get fast broadband connections.

In a more specialised area, the forum is looking at whether a public register of external examiners for further and higher education is necessary or desirable, and whether the BCS might be a natural home for such a list.

"Through the forum there is an opportunity for people to engage in discussion and enable us to get a feel for the real issues behind such matters, and also to see whether your peers share your views or even have a solution to your problems," says Lesley Beddie, BCS vice-president, education and training.

"Please share your experiences - and remember that positive, good experiences and poor experiences are equally helpful: both are needed to get a proper perspective."

The Education and Training Forum is one of three new forums set up by the BCS to involve both members and non-members in discussions via the Internet and through seminars and conferences, and in working parties doing research on specific issues or producing papers.

Further details of the Education and Training Forum's discussion areas, and information on other BCS forums, are available via www.bcs.org/forums
Read more on IT jobs and recruitment