Why real time analytics deserves a fighting chance
Get the low down on real time analytics that is emerging as a forerunner in the big data technologies race today.
"If you are one of those companies not embracing data then you are walking among the dead," was the keynote comment at one of the international data analytics summits held recently. Data has come to mean so much more than just historical reports!

Download this free guide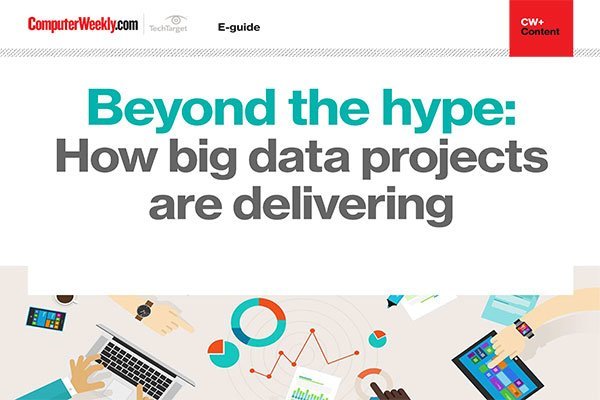 6 high profile examples of Big Data improving operations for corporations
This e-guide collates a group of examples of big data technologies in use, such as how Mercedes-AMG Petronas Motorsport are looking to gain an edge on the competition in the Grand Prix season. Also see how big organisations are managing their big data operations and their data analytics programmes and teams through some high profile case studies.
By submitting your personal information, you agree that TechTarget and its partners may contact you regarding relevant content, products and special offers.
You also agree that your personal information may be transferred and processed in the United States, and that you have read and agree to the Terms of Use and the Privacy Policy.
The latest trends in data management and business intelligence (BI) are agile BI for faster decisions, self service BI for business independence, mobile BI to make decisions on the move and big data which now encapsulates the social aspect of data, deep analytics to target individuals and the growth of applications.
The traditional approach
Real time analytics has to deal with the three aspects of big data – variety, velocity, and volume. The traditional approach is not efficient to tackle these three. The business would have to come to the IT and explain the problem and the IT would deliver a solution for the same. Doing so would be akin to conducting a post-mortem and rectifying the situation or doing damage control. But this approach is tedious and time consuming. In addition, this work cycle is suitable only for structured data and it functions to serve a repetitive set of problems. With the growing forms and volumes of data, this approach would fail.
A new method
The first question you need to ask yourself when working with real time analytics is, "What sources of data are important to me at this point in time?" This will help your BI team to focus on that system and expedite the process.
Secondly, take specific problems and find a generalized principle behind them to apply to broader scenarios. For example, if a telecom company has a region that raises concerns over network availability; can it develop a solution to the problem whilst setting a parameter to gauge customer dissatisfaction early on? This will help the company to apply the same templates on customer sentiments from other regions and get a headstart on the issue.
Thirdly, big data cannot be subject to retention policies; there a paradigm shift. The new approach with real time analytics does not focus on the unstructured data being stored in a data warehouse and treated formally. It encourages a 'use and discard' mindset. The unstructured data stores can be utilized as they are needed and need not be stored and processed in the enterprise data warehouse.
The traditional and the new approach have differences:
| | |
| --- | --- |
| Traditional method | Real time analytics |
| The business determines the issue. | Discoverng new information from data is at the fore front. |
| The IT develops a solution after the business problem is identified. | The user is independent to manipulate the data to gain insights. |
Real time analytics enables agility, creativity, focuses on outcomes, reduces complexity and lowers development and integration time. IBM's Watson used the Apache Hadoop platform to win Jeopardy. Imagine the possibilities of real time analytics with businesses on the line.
About the Author: Jaskiran Bhatia is the country manager for information management at ISA.
(This article was compiled by Sharon D'Souza based on a presentation delivered by the author at an IBM forum conducted this year.)
Read more on Business intelligence and analytics