Text analytics illustrated
Text analytics can extract valuable information from masses of textual data. Get the full recipe of text analytics here.
Up to 80 percent of an organization's data is contained in unstructured text form. Customer e-mails, call center notes, open-ended survey responses, web forms, content from blogs and news feeds and other text sources contain up to four times as much valuable data as an organization's structured data stores, as per a discussion at a Forrester Forum on Text Engineering. According to a Gartner report, data mining projects focusing only on structured data may be using less than 20 percent of the information available. Text analytics can enable organizations to extract business intelligence from their unstructured text data stores.
How text analytics works?
Text analytics combines unstructured text data with traditional structured data to significantly increase your understanding of customers. There are data mining tools available now which can perform both data mining and text analytics, and present the data in an interactive, visual dashboard.
Text analytics tools extract useful information from many types of unstructured data and groups them into different categories. This extracted text information is then combined with structured data and applied to predictive models to provide insight into actions, behaviors, patterns, and associations of an organization's .
Text analytics dashboards simplified
If a picture is worth a thousand words, what's the value of a well-designed text analytics dashboard? That's the question facing report authors as a growing number of front line managers turn to dashboards to keep core processes running smoothly.
To illustrate, let's consider today's target-driven insurance business. Managers have to keep track of their key result areas, along with fraudulent claims, during an insurance compensation. Quick, correct decisions can make a big difference. Organizations are increasingly focusing on key performance indicators (KPIs) to track their key result areas, while preventing fraud and increasing profits. But incorrectly devised KPIs will give a wrong picture of the business. A visual dashboard provides action-oriented information derived from text analytics to executives across the enterprise.
A lot of money is spent on the claims operations support staff that estimates claims after analyzing and frauds. Using text analytics techniques instead can be a significant cost saving in terms of having fewer claims support staff, and also significantly improving fraud analysis. The analytics system can help underwrite future covers with many more fraud-prevention clauses. Such an approach to text analytics makes good business sense.
What to look for in a text analytics solution?
To continue with the insurance example, as an insurance BI professional, the text analytics solution you choose should be able to uncover the factors and reasons behind an increase in suspected cases during claims(especially compensation claims which are more vulnerable to fraud than others), and correlate them with actual scenarios or business rules processed by the engine. The selection criteria for such a tool should be its configurability to diverse business scenarios within a particular line of business, the ability to handle a wide range of KPIs, and to link cross-functional business attributes with a view to prevent future frauds. Other points to consider are noted below:
1. The text analytics solution should enable extraction and consolidation of data from relevant sources to build KPIs.
2. The chosen text analytics solution should be capable of presenting information in the form of pre-built KPIs, and should help identify factors associated with fraudulent claims.
3. A dashboard incorporated into the text analytics software is useful to create an accessible visual picture of the information.
4. The text analytics software solution should integrate with the core process engine application and should allow opening of the dashboard within the application itself, and showcase all advanced intelligence abilities offered by the visualization tool chest.
---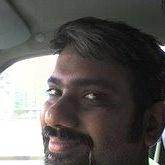 About the author: Rajesh Parameswaran is a business intelligence consultant specializing in data mining and master data management (MDM). He is a Six Sigma Green Belt certified professional with 17+ years of IT experience. At L&T Infotech, he rudders the MDM practice, and has been instrumental in creating the CON-TXT Text Analytics Accelerator.
(As told to Sharon D'Souza)
Read more on Business intelligence and analytics