Make business intelligence services oriented architecture (SOA) work
Business intelligence services can be tricky. Follow these commandments to make your way through SOA heaven.
Service oriented architecture (SOA) and cloud business intelligence (BI) are merging in many ways. Business intelligence services like SOA are focused on connectivity. SOA standards are used to connect in the public and private cloud environments. Opting for the private cloud makes management of the SOA environment very important. What is important when you are moving in additional distributed and virtual environments like the cloud is to keep in mind the practices of service oriented architecture focused.

Download this free guide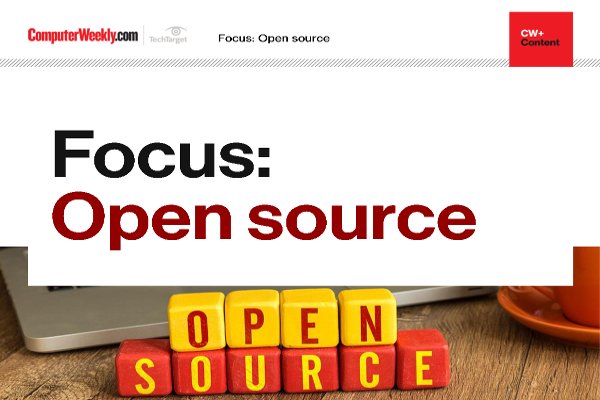 Sharing is caring: a guide to open source software
Nowadays, the largest commercial software providers are big supporters of open source technologies. Discover how open collaboration can be hugely advantageous for both enterprises and developers.
By submitting your personal information, you agree that TechTarget and its partners may contact you regarding relevant content, products and special offers.
You also agree that your personal information may be transferred and processed in the United States, and that you have read and agree to the Terms of Use and the Privacy Policy.
The interfaces that are being used have to be intuitive and work well with the organization. The entire philosophy of services oriented business intelligence is getting quick access to data and integrating different kinds of analysis that will fuel the business. Use these tips to make service orientation work for BI.
1) Quick analysis:
While pitching for services oriented business intelligence the main thing to focus on is agility. The time to market BI is considerably reduced in a SOA environment. Thus, the deployment time is reduced and this gets the business analytical reports faster.
2) Vendor research:
The SOA architecture gives you the agility to meet business demands quickly if you have chosen the right business intelligence services provider. You need to get your testing and contracts in place before you go anywhere near the management. CIOs fumble while pitching the business case and may talk about it as an easy move. It may seem like that but beware that their service provider does not enamor you with technology and holds true to everything he is offering.
Undertake security-checks when supplying critical data for reports. Have a moveable structure if you are not comfortable with using SOA for critical analysis. If you are doing your own POC try it out thoroughly and try the limits of the technology. Don't consider a readymade POC by the vendor.
3) Holding jargon free conversations:
Talking about one issue at a time is the key. Keep in mind simple concepts like interfacing, interaction, standards to be met, reusable architecture, and the all important data integrity. These should be discussed at the time of formation of the business intelligence services' blue print for the organization. If the CIO and his team appear perplexed about the technology, the business will never depend on them.
4) Leave the wiggle room:
Do not complicate business intelligence services options that are available. Take what you need but make sure your vendor agreement has scalability clauses. Choose modular and reusable solutions. Explore open source BI options. Ensure the solutions you opt for are interoperable. The benefit of an SOA environment is that you are not locked down by the strength and maturity of the IT team. The SOA BI option offers a platform to explore the higher business intelligence services.
5) IT is the bridge:
The IT team will need to work with the business intelligence services provider to implement the solution. The business will only care about the front-end of the business intelligence services. Just because another vendor is involved, the IT team is not rendered useless. Working in an SOA environment does not differ from working with different data sources. An SOA environment facilitates data governance if the IT has a tight hold over data management in the organization by maintaining a tight hold over the information management of the business. In the end, the business is the owner of the data.
6) Trusted data:
Make sure that the reports and data come from a trusted source. For real time reports you decide whether it gets through your internal IT environment or does the service provider push the reports through to you. This would also entail a network analysis then. The trust comes in by forming the right kind of partnerships. If you are going for SOA you wouldn't want to create separate spreadmarts for the analytics that you want. There are many ways the data can then go wrong. Form a strong and trusted partnership with your business intelligence services provider.
Keep perspectives on the long term. Will you have more users, more request for information and more applications to integrate with.
About the author: Nobby Akiha, SVP Marketing, Actuate Corporation has over 25 years of experience.Prior to joining Actuate, he was vice president, Marketing and Business Development at Inference Corporation and also served as senior consultant at Regis McKenna, Inc., Director of Marketing Communications for CASE vendor Interactive Development Environments (IDE) and Group Product manager at Oracle Corporation.
(As told to Sharon D'Souza)
Read more on Service-oriented architecture (SOA)