Your shout: IT heroes, free data, cool datacentres
Computer Weekly readers have their say

Who gets to write the history of IT's heroes?
I read with interest your 40th anniversary articles (Computer Weekly, 31 October) regarding the history of the IT industry and particularly the IT Greats section. It has become increasingly obvious over the past few years that much of the early history of personal computing is being "rewritten by the eventual victors", with Apple and its founders portrayed as the leading lights and single handedly creating the personal computer revolution.

Download this free guide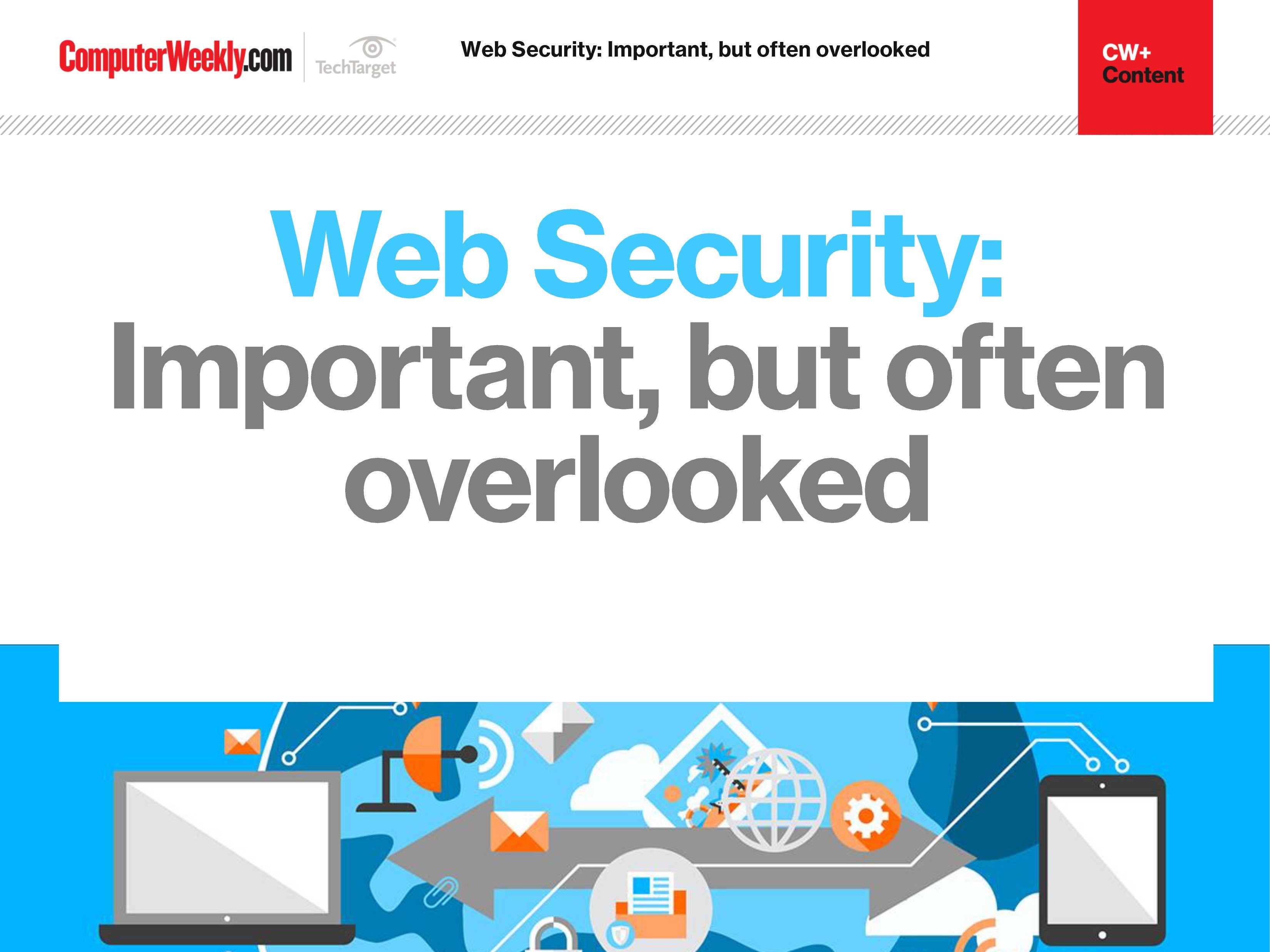 The importance of web security
Join us as we take a look at the different approaches you can take in order to bolster your web security. We find out how to identify and address overlooked web security vulnerabilities, how security controls affect web security assessment results and why web opportunities must be met with appropriate security controls.
By submitting your personal information, you agree that TechTarget and its partners may contact you regarding relevant content, products and special offers.
You also agree that your personal information may be transferred and processed in the United States, and that you have read and agree to the Terms of Use and the Privacy Policy.
This is a massive oversimplification at best and particularly in Europe this is untrue. The complete removal from history of such important pioneers as Commodore (and MOS Technology) and Radio Shack is very unfortunate.
The contribution of Commodore in particular to the early history of personal computing is extremely important.
For example, Chuck Peddle's masterpiece – the 6502 processor – was a sixth of the cost of the nearest equivalent processor and faster than most. Essentially it kickstarted the whole revolution. The 6502 allowed the cost effective creation of the Commodore Pet, the Apple II and the Atari.
The Commodore Pet was the first real affordable mass market home computer and the Commodore 64 is still the best-selling single computer of all time. The Amiga 1000 – the world's first multimedia computer – was able to display 4096 colours on screen when PC owners had the wonders of 16 colour EGA.
Nobody could argue that Commodore was a flawless business, but it's technical contribution should be much more widely acknowledged. May I recommend the excellent book 'On the Edge : The spectacular rise and fall of Commodore' by Brian Bagnall for anyone interested.
Gareth Bailey
Making money in the age of free information
With regard to your article on enterprise search systems (Computer Weekly, 24 October), the effect that Google has had on everyday life has changed the way people perceive information; most users can find information faster on the internet than on internal corporate networks. Management now want reports instantaneously "just like the search engine gives them instant access to information".
A new real estate site – www.zillow.com – has thrown the debate about the value of data on the internet into turmoil; this site and others like it provide consumers with research tools that have been difficult and expensive to access in the past, and highlights that it will be difficult for companies that charge for data to survive in the future.
The web is moving faster towards this "free" data model and Youtube will shortly offer all music videos for free. Traditionally data had value and companies could charge a lot for people to access this information. Now sites are offering free information to attract the masses and are getting secondary commission from something else – not information.
At the end of the day information is a commodity so the value will be driven down as competitors offer the same information for less or free. The only way to make money on the web – in the coming years – will be in having a secondary business that has value; for example, products (not information), consultancy and advertising.
It is important to understand
that information will always have value, but the charging business model is evolving and businesses need to find alternate revenue streams. It is time for data providing companies to adapt their business models or disappear.
Jurgen Richter
How to put all of that wasted heat to good use
It is true that companies need to find ways of driving greater energy efficiency in the datacentre, but we should not overlook the fact that there is already a lot of work being done in this area (Computer Weekly, 24 October).
Intel and AMD are both releasing new multicore processors that allow more processing for radically less power. Coupled with this is the move towards virtualisation which is being implemented or considered by most companies.
More time needs to be spent on finding uses for the heat output from datacentres. This might include augmenting office heating in winter months, or pre-heating hot water systems all year round. And then there is the "free cooling" option (using low ambient air temperatures to cool the datacentre during the winter) that is becoming increasingly common within the public sector.
One final thought – if a large datacentre requires enough power to run a small town, then why not use it to heat a small town?
Paul Elliot, Future-Tech
Read more on Privacy and data protection