Thinking laterally will solve IT skills crisis


Roy Charles
Soapbox
Every computer journal I read, supported by fat reports from the likes of IDC, predicts that the IT skills...
Roy Charles
Soapbox
Every computer journal I read, supported by fat reports from the likes of IDC, predicts that the IT skills shortage will continue indefinitely - and, frankly, I'm not surprised. IT and HR managers depend too much on recruitment firms instead of looking laterally at their payroll needs and allocating roles accordingly.

Download this free guide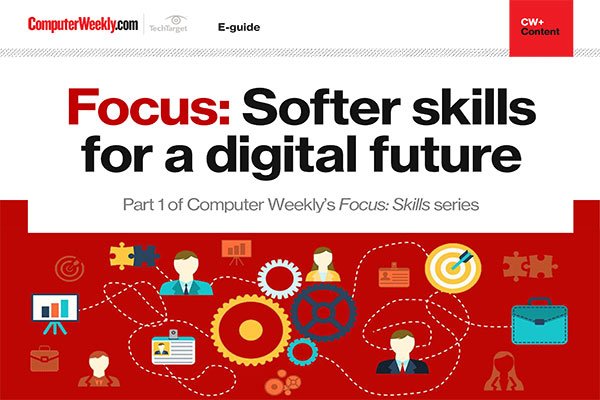 Why softer skills are essential for the workforce of the future
Explore the different types of skills that are needed for technology roles, as well as the increasing importance of soft skills, creativity and diverse thought in developing the technology teams of the future.
By submitting your personal information, you agree that TechTarget and its partners may contact you regarding relevant content, products and special offers.
You also agree that your personal information may be transferred and processed in the United States, and that you have read and agree to the Terms of Use and the Privacy Policy.
We addressed our own skills shortage by analysing the tasks carried out, for example, by highly paid engineers who install and maintain PC networks.
We decided that 65% of what they did could be done by junior people. So we trained unemployed people and gave them an IT career path.
Out of a total payroll of just over 50, about 14 formerly unemployed trainees have been taken on. Highly paid, fully qualified staff can now concentrate on more fulfilling (and profitable) tasks.
Some former trainees have earned the right to join them on site at our customers' premises, fully equipped with technical and communications skills.
The support we have received from organisations like London First, Tomorrow's People and Lewisham College has led the top decision-makers of the "New Deal" to adopt this approach for their own objectives - and incorporate IT qualifications into that scheme for the first time.
By changing our own management style to tackle the challenges of taking on unemployed newcomers we have eliminated our skills problem, cut recruitment fees drastically, increased profitability and gave unemployed people a new start.
This model can be applied to any company of any size in any industry - but particularly IT, where the skills debate must be the longest running scream in business history.
Roy Charles is managing director of Advanced Systems & Support
Read more on IT technical skills