The digital CIO: The CIO is dead. Long live the CIO
There is a new breed of CIOs who are defining what it means to be a digital leader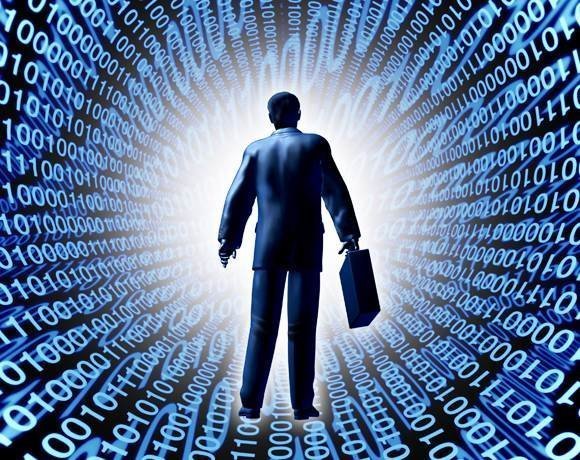 There are two forces tearing the fabric of the IT industry and ultimately that of business and society in general, writes Ade McCormack.
The first force is the growing appetite for new technology in respect of the consumer, the enterprise and government.
One couldn't ask for a better scenario for the IT industry.
However, the opposing force is the absence of genuine digital leadership in most organisations. The consequence of which is that such organisations fail to harness the power of new technology to the detriment of their customers, employees and citizens.

Download this free guide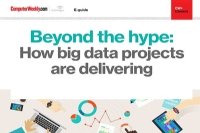 To infinity and beyond: Big data delivering beyond the hype
Despite Gartner placing it in its famous "plateau of productivity", big data has and still is, delivering beyond the hype. We look at a few high-profile examples of how organisations are reaping the benefits of their big data projects.
Technology suppliers will suffer from an absence of boardroom advocacy, thus consigning them (and us in the industry) to low-ticket tactical delivery.
In time, digital leader and leader will become synonymous in much the same way as we do not today distinguish between literate and illiterate directors.
CIO the nearest thing to a digital leader
How digital technology will change the role of IT leaders
However, for many organisations, the nearest thing they have to a digital leader is their CIO. This increase in digital demand is not being met by a concomitant increase in the number of CIOs in the boardroom.
So, combine an increased digital demand with a flat-lining digital leadership capability and, before long, you have customers, employees and citizens heading to more digitally advanced suppliers, employers and societies.
Those of us who have been in the IT industry a while will have noted the appropriation of the word digital, which meant any new technology that wasn't analogue.
Fear of the CI'No'
Read more from Ade McCormack
Given its usage, one might say that the boardroom use the term as code when they want to talk about IT but don't want the CIO involved, for fear s/he will start "speaking in (tech) tongues" about why their pet project is such a bad idea (the CI'No').
A less suspicious view is that digital refers to the use of IT "front of house", that is, where new technology touches the market.
The sexy part of the IT budget syphoned off
Many CIOs today watch helplessly as their realm is ringfenced to cover IT infrastructure and enterprise apps, while the sexy part of the IT budget is syphoned off to marketing and the lines of business where they create technology-fuelled wondrous customer experiences.
Similarly the IT staff too are looking through the window in the datacentre escape hatch, wondering what could have been, had they had a c-suite grade leader.
In essence, most CIOs are careering into IT management and, in turn, operational obsolescence; perpetual victims of the business strategy, rather than co-creators.
New breed of CIOs defining digital leadership
Read more about digital technology
The good news is that we have hit rock bottom in terms of this gloomy picture. The great news is that there is a new breed of CIOs who are defining what it means to be a digital leader.
I am fortunate to be a judge on the CIO 100 awards, so I get very good exposure to best practice. It so happens that I recently attended the awards ceremony and picked up a few gems; some new to me and some that reinforced my vision for the digital leader.
Here we go:
The IT industry is dead. The I3 industry is its successor. I3 being information, innovation and integration;
CIOs need to be in the boardroom if they are to be genuine digital leaders. Regardless of your title, if you are not on the board, you are an IT manager;
21st century CIOs are business leaders first and CIOs second;
The primary skill of the CIO is to show the line of sight connection between technology and the organisation's strategy;
Crises must not be wasted. Massive disruptions in your industry – whether they be accounting scandals or disruptive upstarts – present CIOs with an opportunity to take the lead in the ensuing chaos; though difficult when you are perceived as the chief laptop fixer officer;
CIOs need not only demonstrate the opportunities new technology can deliver in business performance; they need to provide advice on how such technologies can disrupt the industries in which their organisations compete.
For me this is a clear blueprint for traditional CIOs and aspirational CIOs, in respect of career direction and skill acquisition. Implied in the above list are a number of competence groups which must be acquired along the path to digital leadership.
These are the elements I focus on in my coaching engagements:
Service provision

As an emotion and not as a process;

Branding

Perception is everything;

Leadership
Estate growth

Extending the CIO role beyond the traditional boundary;

Strategic value

Moving the dialogue beyond cost-centricity;

Innovation
Partnership.

From supplier to partner.
The chief digital officer is an organisational response to the force imbalance mentioned earlier. Our best CIOs have anticipated the imbalance and are taking the digital lead.
This is decision time for CIOs. Do you happily slip away into lifelong "server-tude", knowing your heart lies with Unix (technology management is operationally important so there is no disgrace in this) – or do you take advantage of this digital demand-leadership tension and propel yourself into the heart of the organisation?
In keeping with the growing trend in analytics, it is decision time.
---
Ade McCormack is a digital strategist and columnist for the Financial Times and CIO magazine. He works with CIOs and technology companies to enhance their strategic relevance. This article was based on a seminar given to the Digital Academy, a programme for IT leaders who want to take ownership of digital technology in their organisations.
Read more on Business intelligence software